Jann leads CTV fall lineup dominated by unscripted shows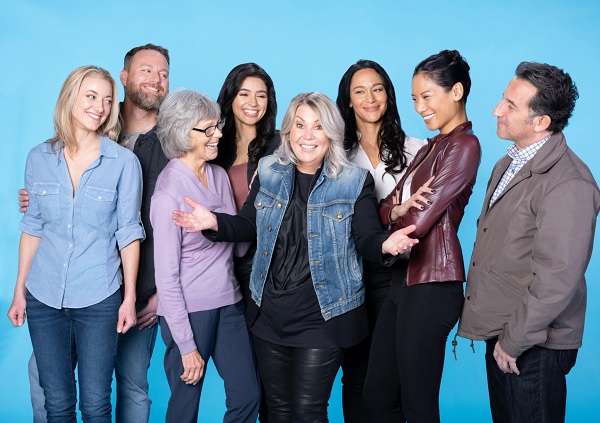 Corner Gas Animated will return to CTV Comedy Channel, while HBO Max originals Raised by Wolves and Love Life make their way to Sci-Fi and Drama, respectively.
Bell Media has given a first glimpse into what Canada's fall premiere season will look like during the COVID-19 pandemic, unveiling premiere dates for CTV and its specialty channels.
Filling in the gaps for a fall season disrupted by a slow start to production are newly acquired unscripted shows, as well as popular unscripted mainstays that have been able to resume. Meanwhile, specialty channels such as CTV Drama and CTV Sci-Fi have been populated with U.S. streaming acquisitions, including titles from Bell Media's deal with HBO Max.
Canadian sitcom Jann, produced by Project 10 Productions and SEVEN24 Films, is among a handful of scripted series to lead-off CTV's "extended fall 2020 premiere season," with a season two premiere at 8 p.m. on Sept. 21. Jann will be followed by the comedy Filthy Rich, CTV's only new scripted acquisition for the fall, starring Canadian actor Kim Cattrall, which takes the 9 p.m. timeslot.
Other scripted series on CTV include In the Dark (Sept. 15), which was moved from CTV Drama Channel to CTV2, the first season of Star Trek: Discovery (Sept. 24), which originally aired on CTV Sci-Fi Channel, as well as season two of L.A.'s Finest (Oct. 18) and season four of This Is Us (Nov. 10). CTV will also air an encore presentation of Transplant, beginning Sept. 8.
Otherwise the fall season is largely composed of unscripted series, including CTV's newly acquired game show, a reboot of The Weakest Link (Sept. 28), hosted by actor Jane Lynch, and the previously announced game show Supermarket Sweep (Oct. 18), hosted by comedian Leslie Jones.
Returning unscripted acquisitions include American Ninja Warrior (Sept. 7), The Masked Singer (Sept. 23, with a special preview on Sept. 13), Ellen's Game of Games (Oct. 6), The Amazing Race (Oct. 14), Shark Tank (Oct. 16), Who Wants to be a Millionaire (Oct. 18) and The Voice (Oct. 19 on CTV2; Oct. 20 on CTV).
Other fall premiere highlights for CTV include new seasons of Etalk, The Marilyn Denis Show, and The Social (Sept. 8), W5 (Sept. 26), the return of NFL Football (Sept. 10) and a number of award shows, including the first broadcast of the TIFF Tribute Awards (Sept. 15), the 72nd Emmy Awards (Sept. 20), and the Billboard Music Awards (Oct. 14).
Looking at Bell Media's specialty channels, Corner Gas Animated will return with a new season on CTV Comedy Channel on Oct. 12. It's joined by returning acquisitions Tacoma FD (Oct. 22) and Cold as Balls (Nov. 10).
Canadian series on CTV Life Channel include the premiere of Holmes Next Generation (Nov. 5), and the return of the Gusto series Cook Like a Chef (Sept. 4) and Let's Brunch (Sept. 18). Other new acquisitions include Supermarket Sweep UK (Oct. 21) and Jamie's Easy Meals for Everyday (Nov. 9)
HBO Max original series Raised by Wolves began airing on CTV Sci-Fi as of Sept. 3, with the channel also airing a new season of Star Trek: Discovery (Oct. 15), a new season of Pandora (Oct. 4) and the final episodes of Supernatural (Oct. 8). Love Life, another HBO Max original that debuted on Crave, will air on CTV Drama beginning Sept. 8, joined by Hulu acquisition Monsterland (Oct. 2).