Loretta Todd's Monkey Beach to open Vancouver Int'l Film Festival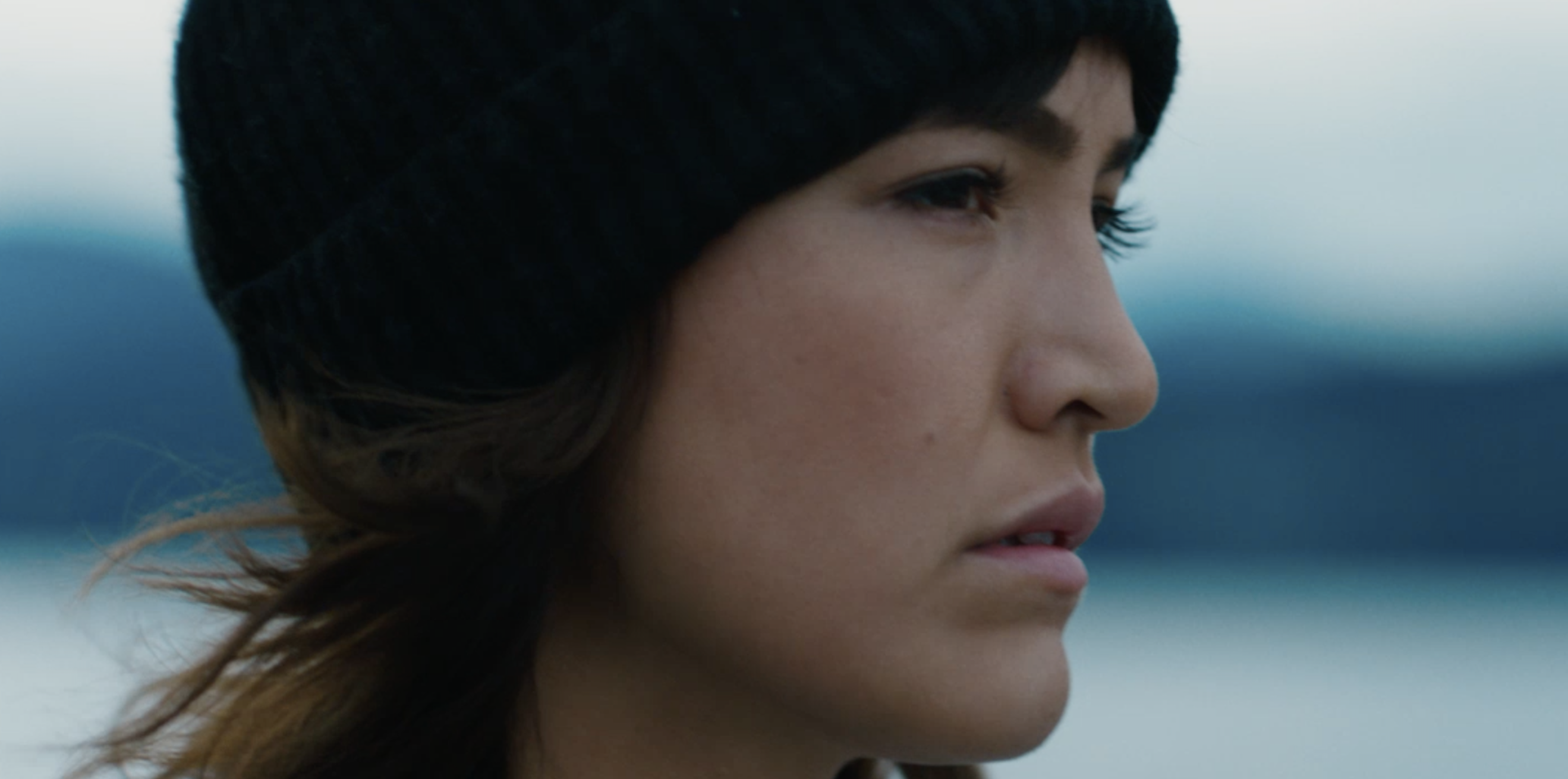 The director's feature will make its world debut as part of the festival's True North section alongside Titus Heckel's Chained and Jennifer Abbott's The Magnitude of All Things.
The Vancouver International Film Festival (VIFF) has revealed its 2020 lineup – tapping director Loretta Sarah Todd's Monkey Beach to serve as its opener.
Making its world debut as part of the 39th edition of the 14-day online and in-person festival, the B.C. feature is based on Son of a Trickster author Eden Robinson's first novel of the same name. The fest runs from Sept. 24 to Oct. 7 and will see films be available throughout B.C. on the festival's VIFF Connect streaming platform.
Notably, the adaptation – co-written by award-winning filmmaker Todd alongside Johnny Darrell and Andrew Duncan and following a young woman who foresees death embark on a journey to save her missing brother – is set to take part in a number of select in-cinema presentations throughout the province. It will be screened at several independent cinemas in compliance with COVID-19 capacity restrictions and provincial health and safety regulations, according to a press release.
"It serves as not only a showcase of our province's stunning landscapes but also the talents of the many craftspeople who have brought the film to life,"  associate director of programming Curtis Woloschuk told Playback Daily. "Given this era we're living in, the film's focus on family, community and resilience truly resonated with us. We're confident that it will also strike a chord with audiences, both online and in cinemas."
Todd serves as a producer on the project alongside Patricia Poskitt, Jason James, Matthew O'Connor and Lisa Richardson. Executive producers include Poskitt, Carla Robinson, Richard Van Camp, Roseanne Archibald, Lycrecia Adin, Anne Wheeler, Fred Fuchs and Tom Rowe.
Of note, of the 24 Canadian films featured at VIFF this year, 14 are by female creators and 11 are by BIPOC filmmakers.
Screening as part of VIFF's True North section – which celebrates the creativity and craft of Canadian storytellers – other world premieres in the program include: The Corporation co-director Jennifer Abbott's The Magnitude of All Things (B.C.); Titus Heckel's Chained; Ted Stenson's Talent to Watch-supported Events Transpiring Before, During and After a High School Basketball Game; director Jessie Anthony's Brother, I Cry; Andrew Stanley's Flowers of a Field; David Milchard's Fucking Idiots (B.C.); Robinder Uppal and Marc Serpa Francoeur's No Visible Trauma; and Emily Gan and Daniel Schachter's Pink Lake.
Abbott's sequel to The Corporation, The New Corporation: The Unfortunately Necessary Sequel (B.C.), is also among the TIFF-set features in the lineup such as Beans, Akilla's Escape, Inconvenient Indian, No Ordinary Man and Violation (Altered States). Bruce La Bruce's Saint-Narcisse, which was recently selected for TIFF's first-ever curated list of sale titles, TIFF Industry Selects, will also make its North American debut at VIFF.
Other titles on the list include: Happy Place, director Helen Shaver's feature directorial debut based on Canadian actor Pamela Mala Sinha's play of the same name; Suzanne Crocker's First We Eat, which made its world debut at Hot Docs earlier this year; Philippe Falardeau's Canada/Ireland copro My Salinger Year, which opened the 70th Berlin International Film Festival; Cannes Film Festival selection, Pascal Plante's Nadia, Butterfly; Kim Obomsawin's Call Me Human; Cheryl Foggo's John Ware Reclaimed; and Jean-François Lesage's Prayer for a Lost Mitten. It should be noted that fellow Cannes pick, Canada/U.K. copro Falling from director/actor Viggo Mortensen is part of VIFF's Contemporary World Cinema program.
On the shorts side, the VIFF Short Forum will also see eight projects make their world premiere. Among them is director Salar Pashtoonyar's Bad Omen; Mashie Alam's Boredom; Lewis Bennett's Canucks Riot II; Michael P. Vidler's Deeper I Go; Cole Kush's First Person Shooter; Rebeccah Love's Parlour Palm; Qiuli Wu's Sunken Cave and a Migrating Bird; and Meysam Motazedi's Toward You.
Sydney Nicole Herauf's Breaking Up for the Modern Girl will make its Canadian premiere alongside Meredith Hama-Brown's Cosmic, Daniel Jeffery's A New Leash on Life and Leon Lee's Rag Doll in the lineup. As well, Omar Elhamy's Foam will make its North American premiere. Other TIFF-set shorts include: Igor Drljača's The Archivists; Lev Lewis' Every Day's Like This; Hannah Cheesman's Succor; and Ian Bawa's Strong Son.
Finally, director Karen Lam's feature The Curse of Willow Song (B.C.) will world premiere in the Altered States section, while Zach Carver's The Race to Alaska (Canada/U.K.) will make its Canadian premiere in VIFF's Insights.
Image of Monkey Beach courtesy of the Vancouver International Film Festival