How unscripted shows are tackling virtual casting, insurance and the stresses of showrunning
Insight Productions execs chat with Playback about finding a window of opportunity to remount production, insurance issues, and how showrunners are coping with fresh challenges amid the pandemic.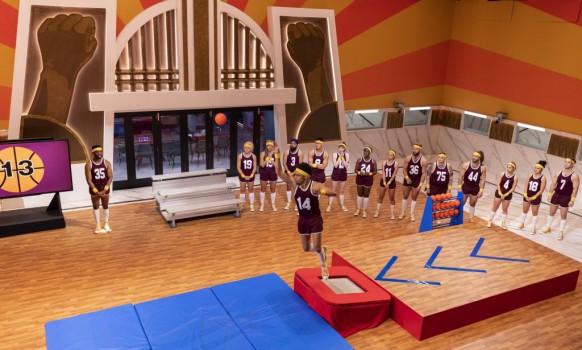 In the second part of Playback Daily's discussion with Insight Productions, execs discuss virtual casting, insurance and managing the stresses of showrunning during the pandemic. Read part one here. 
Having spent decades working on some of Canada's biggest unscripted shows, Insight Productions has the casting process down to a fine art.
On shows such as Big Brother Canada and Top Chef Canada, the company goes into the biggest cities across the country to seek out people they believe will sparkle on screen, conducting auditions and whittling down potential candidates through various auditioning rounds.
Identifying that sparkle is an in-person skill however, meaning that showrunners Erin Brock and Eric Abboud (who work on Big Brother Canada and Top Chef Canada, respectively) have had to re-strategize on how they can find the best cast members for the upcoming seasons of their shows.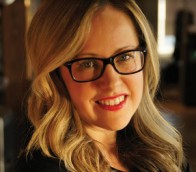 Forgoing the months-long in-person casting process has been a complete break from tradition, Brock (pictured right) tells Playback Daily. "In the past, casting has relied very heavily on getting out to 10 or 15 cities across the country, knocking on doors, going to bars, going to see live shows, going to coffee shops, going to cultural organizations in the city, and talking to people about the show. Then we have live casting calls in eight to 10 cities where we have face-to-face auditions."
Of course, none of that is possible right now, forcing casting for Big Brother Canada season nine to be conducted virtually. A first for Insight.
Brock says the prodco has been hiring researchers to virtually research cities and the events going on in those cities in order to uncover new talent. And what at first seemed like it might be a limiting factor has actually opened a number of doors, she says. "What feels so exciting this year is that there are no boundaries. We can investigate any city, look at any organizations, and that's very exciting because we might be able to find some people that we've never found before."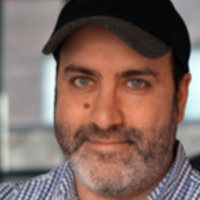 Casting in the midst of a pandemic has been a very different process for Top Chef Canada, too. Battered by the pandemic's impact, the restaurant industry has seen a swathe of restaurant closures, putting many talented chefs out of work. It's meant that a number of chefs who would ordinarily have been too busy to participate have auditioned virtually for the show, which is currently in pre-production ahead of a scheduled production start in September.
"We're really excited about this year's cast. They're all here to prove the restaurant business is going to make a comeback," said Abboud (pictured left).
Insurance issues persist, but productions find a 'window of opportunity'
As with so many projects across North America, insurance issues are continuing to slow the return of unscripted production. "It's a gigantic and ongoing headache," said Insight chairman and CEO John Brunton (right). "Different partners have more tolerance to risk than others, and the insurance companies are inconsistent with what they will and won't support."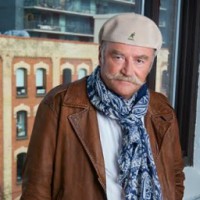 A lot will depend on whether or not a significant second wave transpires in the fall. "If there is an increase in COVID cases over the fall, everyone will start getting really nervous about greenlighting future shows," he said. Until that happens though, production companies need to focus on getting into production while they can. "We're in a window of opportunity at the moment because our [COVID-19] numbers keep getting better and better," he said.
The pressures of running the show in the COVID era
At the best of times, being a showrunner on an unscripted series is a high-pressure role. That pressure is magnified in a setting where such care must be taken over every on-set human interaction – from eating, to using the correct PPE, to making sure only designated personnel have access to cast members.
For Brock, showrunning in the age of COVID is an area in which she already has some experience. Big Brother Canada was in production in March as the pandemic forced a government-mandated closure of businesses.
"When I look back on my career, I'm sure I'll look at those four weeks as some of the most intense," she said, noting that many of the measures the production implemented in March are the same as those being used across the country today. Even while Big Brother Canada is around five months from going to camera on its ninth season, Brock is already reviewing hundred-page-long COVID documents.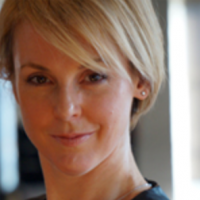 Battle of the Blades showrunner Lindsay Cox (pictured left) said the biggest learning from the past five months has been the importance of communicating on the phone or via Zoom. "We're hearing from so many departments that we mightn't have previously had the same level of interaction with," said Cox. Many of the team that are working on Battle of the Blades also experienced the disappointment of seeing the Juno Awards (produced by Insight) cancelled just days before it was scheduled to take place, she added.
Meanwhile, Abboud, echoing the sentiments of Cox and Brock, said the pressure of keeping the productions moving forward – and crews working and earning a living – is always at the front of their minds. "As showrunners on these projects, we take a lot of personal responsibility," he said.
It's not exactly what he signed up for, but now more than ever unscripted showrunners must step up to the plate. "Have I ever spent as much time talking about temperature checks and bubbling, and are those the reasons I got into show business? No," he joked. "It's certainly added an extra degree of work and stress, but it's part of what we have to do as showrunners."
Image: Big Brother Canada season eight; picture courtesy of Corus Entertainment