CMF invests $349M in Canadian TV and digi projects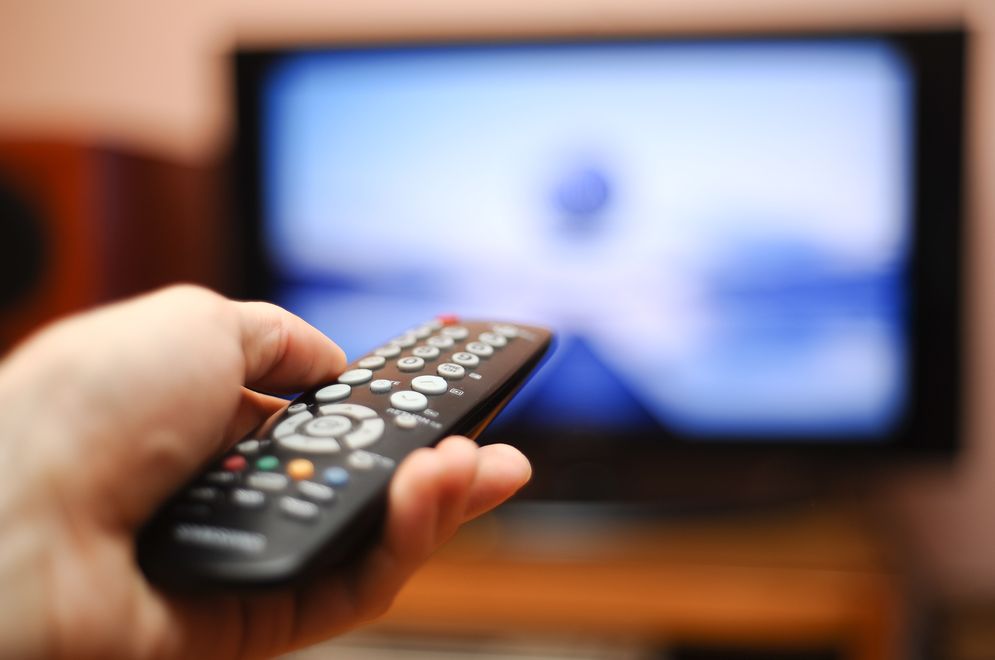 The organization's 2019/20 Annual Report noted that programs were almost fully subscribed and that every $1 of CMF funding generated $4.12 in production activity.
In 2019/20, the Canada Media Fund (CMF) invested $349 million in Canadian television and digital media projects – triggering a total of $1.4 billion in production activity, according to the organization's Annual Report released yesterday (Sept. 1).
An increase compared to the CMF's 2018/19 $346.1 million contribution and 2017/18′s $342.3 million investment, this $1.4 billion in production activity is on par for both previous fiscal reports.
Overall, this $349 million went towards financing the development, production, marketing and export of 1,483 TV and digital media projects, with programs almost fully subscribed at 98%, according to CMF president and CEO Valerie Creighton in her message included in the report. Notably, every $1 of CMF funding generated $4.12 in production activity, which is slightly higher than last year's reported $4.08, she added.
Looking at the CMF's program funding by activity for 2019/20, Convergent Production secured the most (79.0%) compared to Experimental (13.8%), Convergent Development (5.7%) and its Export Programs & International Incentives (1.6%).
Further breaking down the numbers by programs, the CMF reported that its total for the Convergent Program was $294.7 million, while its Performance Envelope subtotal came in at $228.7 million, Experimental provided $48.0 million and Development Envelope subtotal had $9.3 million. The organization also said its program funding by language saw English-language come out on top (65.7%), followed by French (30.6%), Indigenous (2.4%) and Diverse Languages (1.3%).
In terms of English Production Financing, the CMF said it provided $198.6 million, while broadcasters contributed $227.6 million and the government committed $247.2 million. Meanwhile, French Production Financing saw the CMF contribute $93 million and broadcasters provide $220.6 million. Of note, the report said that production volume reached a record high of $467 million – which is 8% higher than 2018/19.
Support for Indigenous projects, meanwhile, saw the funder invest $10.3 million in 17 Indigenous productions and $870,000 in the development of 18 projects. Indigenous productions from Quebec ($2,608,000), Ontario ($2,449,000) and Nunavut ($2,401,000) secured the most funding compared to B.C. ($1,145,000), Alberta ($666,000), Manitoba ($545,000) and Nova Scotia ($451,000).
The Diverse Languages Program – which is designed to support independent production in languages outside of English, French and Indigenous languages – provided $4.2 million, funding 22 hours. All told, for 2019/20, nine languages such as Cantonese, Italian, Mandarin, Persian, Portuguese, Russian, Spanish, Tagalog and Ukrainian were funded.
In terms of gender balance, the CMF said women producers in the program made up 49% of the key roles (versus writers 46% and directors 33%). It also said, women made up the majority of English Drama Writers (48%) compared to English Drama Directors (42%).
Looking at Experimental's Digital Linear Series program, the CMF said a total of $3.7 million went to 17 projects in 2019/20. Among those funded for 2019/20, the majority were in the children's & youth space (70.9%). Drama and documentary came in at 24.9% and 4.2%, respectively. The stream also saw women make up 51% of key personnel.
With regards to development, predevelopment saw a total of $7,188,000 awarded to 334 projects. Development funding, meanwhile, made up $10,184,000 for 276 projects, leading to a total of $17,371,000 for 610 projects.
Of note, the CMF identified sector development funding as a new item for 2019/20. The organization described this item as being designed to offer support for projects that have the potential to have a positive impact on the diversity of the country's audiovisual production industry and address areas of improvement through mentorship, training, professional development opportunities and more. Through this, nine initiatives received a total of $238,000 – some of which included screenwriting workshops in collaboration with Netflix and Telefilm from the Alliance des producteurs francophones du Canada ($50,000); the National Screen Institute – Canada's NSI Regional Producers Program ($50,000); and the Academy of Canadian Cinema & Television's Apprenticeship for Women Directors ($20,000).
Looking forward, the CMF estimated that for 2020/21, "there will be a decline in contributions from BDUs that will be compensated by an increase in funding from the Government of Canada," and that the CMF program budget will be $351.6 million.
Image: Shutterstock