WIFT Toronto lays out new strategic plan, expanded remit
The organization has committed to ensuring that 50% of the mentees for its flagship Connect Mentorship program are Black, Indigenous or People of Colour.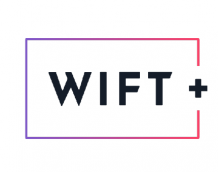 Women in Film and Television (WIFT) Toronto has laid out a set of new strategic priorities as the organization looks to increase the diversify within its membership and its various year-round programs.
Among them, WIFT Toronto has committed to ensuring that 50% of the mentees for its flagship Connect Mentorship program are Black, Indigenous or People of Colour. As well as racial diversity, the organization is looking to expand its membership to include a greater mix of individuals at all stages of their careers, from established professionals to those just starting out.
WIFT Toronto added that it will continue to build relationships with like-minded organizations that prioritize equity, inclusion and diversity, such as Black Women Film!, Breakthroughs Film Festival, Female Eye Film Festival, imagineNATIVE, Inside Out, Reelworld, Regent Park Film Festival and Toronto Reel Asian International Film Festival.
Executive director Karen Bruce told Playback Daily the leadership team started putting together the new strategic plan in the spring of 2019, with a focus on cultivating a more inclusive and diverse membership.
"Our strategic priorities have shifted toward developing programming that meets the needs of all women and those who identify as women, throughout the industry. We have so much amazing programming – from Walk & Talks with industry leaders to intensive management credit courses – but we haven't done a good enough job in linking that programming to underrepresented communities. We're going to change that," she said.
That led to discussions about how to reimagine the organization's branding, with WIFT Toronto today revealing a new logo that includes a "+" sign. Bruce said the new logo aims to "reflect the organization's commitment to inclusion."
In addition, Bruce said that the "+" symbol is emblematic of an expansion WIFT Toronto's remit. Where in the past the organization has focused on film and television (which are both included in its name), its mandate will broaden to include digital creators and content.
"Digital content is one of the fastest-growing parts of our industry. The "+" sign is to help recognize that we cater to content creators, period," said Bruce.
Board chair Linda Stregger, who oversees the Connect Mentorship program, added the organization is looking to hear from more women who want to step into mentorship roles. "The more mentors we have, the more young women we can empower. I know there are a lot of women in our industry looking for ways to give back. This is their chance to really make a lasting difference in someone's career."
In addition, WIFT Toronto revealed that the deadline for the Crystal Award submissions has been extended to Sept. 11, with the Crystal Awards taking place on Dec. 1 as a virtual event.