Tenet's distributor restricts Canadian box office figures
One of the biggest mysteries around Christopher Nolan's new thriller is how it performed at the Canadian box office on opening weekend, with figures blocked on Comscore.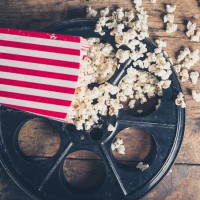 Christopher Nolan's latest cerebral thriller Tenet marks one of the first major studio releases in Canada since the COVID-19 pandemic closed theatres in March, but its opening weekend success has so far been kept under wraps.
Box office totals for Tenet's Aug. 27 opening weekend were not included in the Canadian box office report supplied by the Movie Theatre Association of Canada (MTAC). The association stated that the film's distributor Warner Bros. Pictures has "restricted sharing the information at this time," noting that the report will be amended once the box office numbers become available.
A spokesperson for Warner Bros. Pictures told Playback Daily that Canadian numbers aren't separated from North American totals. No further clarification was given as of press time.
Tenet's release marked a rarity for theatrical distribution in Canada. It opened in Canada, and internationally, one week ahead of the U.S. opening on Sept. 3. Tenet was originally set to release worldwide on July 17, but was delayed due to the pandemic.
A possible reason for the block is because the Canadian figures would skew domestic totals. Warner Bros. Pictures has reported the film's international box office numbers, earning more than US$53 million to date, bringing in the highest totals in the U.K., France and Germany, according to the website Box Office Mojo. Domestic totals have not been made available to Comscore, the American audience measurement and analytics company. The film's budget was $205 million.
Cineplex opened all 164 of its theatres – totalling 1,687 screens – ahead of Tenet's release. Notably, Ontario theatres have an audience cap of 50 per auditorium, which may have impacted its potential box office success.
Image: Shutterstock