Insight execs on remounting production in the age of COVID-19
A behind-the-scenes look at how Insight Productions is getting ready to go into production on large-scale unscripted titles including Top Chef Canada and Battle of the Blades.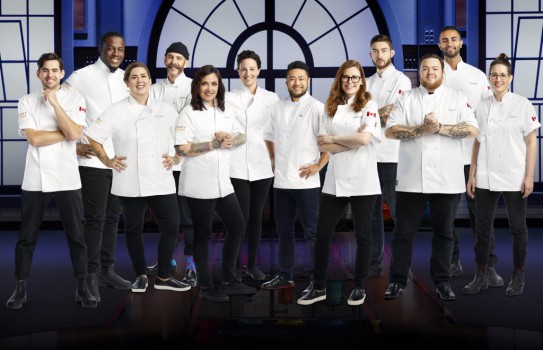 In the first of a two-part story, Playback Daily catches up with the executive team at Insight Productions to find out how the unscripted specialist is remounting production on its slate of unscripted properties, and tailoring its day-to-day processes to work around the myriad challenges posed by the COVID-19 pandemic.  
Insight Productions is well versed in the potential perils of COVID-era television production, having seen the Juno Awards cancelled just two days prior to the event and the eighth season of Big Brother Canada brought to a swift conclusion in late March.
But with those experiences in the rearview mirror and a wealth of knowledge gained during a whirlwind five months, the company is looking forward to diving back into production.
"We assume without a major second wave and with all the careful planning we've done, that Top Chef Canada [Food Network Canada], Battle of the Blades [CBC] and a couple of other smaller projects are going to go forward," John Brunton (pictured right), chairman and CEO at Insight, told Playback Daily.
Top Chef Canada has been in pre-production since June, with production due to begin on Sept. 14 and end on Oct. 9. Battle of the Blades, also in pre-production, is due to start filming on Oct. 15.
In addition, Brunton said Insight has been approached "somewhat out of the blue" about taking on other productions of significant scale, as the TV industry south of the border looks for a safe way to re-enter production.
As with many companies across the sector, getting to a point where projects are ready to go back into production has required a tireless summer of around-the-clock Zoom calls, never-ending lists of COVID protocols, contingency planning and huge levels of stress. Insight somewhat led the line during the early months of the pandemic, producing the Stronger Together, Tous Ensemble special, which broke Canadian ratings records when it was broadcast on April 26.
However, while project was "produced from our kitchen tables," Brunton said that – barring a second government-mandated shutdown of the economy – Insight believes it is in a strong position to get things back on track in the remainder of 2020.
Part of the reason has been dialogue with sports leagues in the U.S. – such as the NHL and NFL – about how they are handling their own reopenings, and the sharing of intel with international producers on formats such as Big Brother and Top Chef.
In the case of the latter, Insight execs are in regular conversation with 15 other production companies about how they are producing the culinary format in their respective markets.
In the case of Top Chef Canada, Insight has blocked off a hotel wing where contestants will quarantine ahead of and during the shoot. They will not be allowed to go into the outside world for the duration of production, and will only be able to interact with a select few people throughout. Among them, each contestant has been assigned a chaperone, who will do everything from serving them breakfast to bringing them groceries to organizing their laundry – and ensuring no one tries to sneak out. Drivers bringing contestants to and from set will also be quarantining.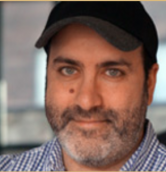 Top Chef Canada showrunner Eric Abboud (pictured left) said the countless hours spent devising a path back to production will have been worth it as long as on-set workers feel safe. "This is the time to get our crews back to production, and do it in a way that makes them feel safe. Crews want to get back to work – they love it, they want to make TV. But they're nervous, and understandably so," he said.
Quarantining the judges – all of which are busy restaurant owners – isn't possible however, so extra care is being taken to ensure they adhere to physical distancing protocols, notes Insight's director of production Jess Brunton. In addition to daily COVID tests, judges will always be six feet apart, will never share food or cutlery, and "zones" on the set will keep various teams separated from one another.
Execs at Insight also hope the relaunch of the show can shine a light on the struggles faced by the restaurant industry during the pandemic.
"We want to wave the flag for restaurant workers and the restaurant business, so the show has taken on a new storyline for this season, about how the industry has pivoted," said John Brunton, adding that an "unfortunate upside" of the situation has been that more chefs are available to audition and participate in the new season due to restaurant closures.
Insight has a somewhat unique corporate structure in that three of its executive team also double up as showrunners, with Abboud overseeing Top Chef Canada, Erin Brock Big Brother Canada and Lindsay Cox Battle of the Blades.
For Cox (pictured right), who specializes in live events and was running production on the Junos before it was cancelled in March, the broad production strategy for Battle of the Blades was hatched months ago in the wake of the disappointment of the Junos' cancellation.
"On the plane ride home we looked ahead to Blades and determined that no matter what happened, we were going to design a show that, as much as possible, could be produced no matter what stage we were at with the pandemic," said Cox from the CAA Centre in Brampton, ON, where the show is being filmed.
The presence of an audience was one aspect of the show that Cox felt could not be omitted. "When you're a figure skater or NHL hockey player, you're used to constant reaction to every move you make, so we wanted to give contestants the opportunity to hear and see the fans' reaction."
What Insight landed on was a system whereby fans (via huge screens) surround the arena. "We're going to set it up vey live-sports style, with our hosts connecting us to the fans in the communities, and getting feedback from them straight after the performances," explained Cox.
Of course, new production processes mean increased costs. For example, in the new season of Battle of the Blades, each team will have its own choreographer and coach, while all participants will be tested daily through a private testing company, Switch Health.
John Brunton estimates that, on the low end, some productions will see their costs rise by 8% to 10%. For the larger-scale unscripted projects, such as Battle of the Blades and Top Chef Canada, costs will likely rise by as much as 25%, he added.
Check Playback tomorrow for part two, where the executive team discusses how the casting process has changed during the age of COVID, and how the unscripted sector is working around insurance issues.