Enthusiast Gaming finalizes deal for Blue Ant's Omnia Media
The Toronto-based gaming and esports platform has appointed Blue Ant CFO Robb Chase (pictured) to its board of directors as part of the sale.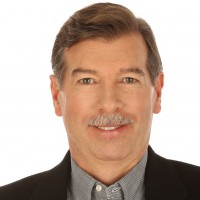 Blue Ant Media CFO Robb Chase has joined Toronto esports platform Enthusiast Gaming's board of directors as the companies complete the acquisition of Omnia Media.
Enthusiast entered an agreement to acquire the L.A.-based YouTube gaming network from Toronto-based Blue Ant Media earlier this year in a sale that includes $11 million in cash (subject to adjustments), a vendor-take-back note at a face value of $5.75 million and approximately 18% ownership in Enthusiast shares.
The deal positions Enthusiast as the "largest platform of gaming communities in North America," according to Enthusiast Gaming CEO Adrian Montgomery, in a statement.
"Omnia accelerates the growth of every vertical of our business and will be immediately accretive while unlocking new revenue streams. The addition of Omnia's 1,000 YouTube channels and 500 influencers brings some of the most valuable digital marketing inventory anywhere into the Enthusiast portfolio of assets," said Montgomery.
Chase's appointment to the board of directors is also part of the deal, with Blue Ant entitled to nominate a director as a minority shareholder in Enthusiast. Chase was named CFO of Blue Ant in January 2019, having previously served as chief operations officer. His past roles include president and CEO of Famous Players, and leadership positions at fast food franchises such as Quiznos, Papa John's and Pizza Hut Canada. Chase previously served as a director on the Canadian Film Centre and the Toronto International Film Festival's board of directors.
Enthusiast raised $17.25 million to help pay for the acquisition, selling 11.5 million common shares at $1.50 per share in a deal with Canaccord Genuity, Paradigm Capital and Haywood Securities, plus additional companies.
Blue Ant purchased a minority stake in Omnia Media in 2014, eventually taking full ownership. Omnia began as a music-based YouTube network, but expanded into gaming and esports. Omnia represents more than 500 YouTube influencers and generates more than three billion views per month.