Exec moves at Wow! as company reports Q2 revenue tumble
Chief creative officer Fred Seibert is resigning from the company, while its subsidiary Frederator is undergoing restructuring to reduce overhead.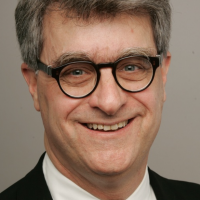 Executive shifts are afoot at Wow! Unlimited Media – parent company of Frederator Networks and Mainframe Studios – as chief creative officer Fred Seibert (pictured) resigns from his position at the publicly traded company in order to return to independent production.
In addition to leaving Wow!, Seibert will step down from his role as CEO of New York-based Frederator, which he founded in 1997.
With Seibert's departure, Wow! CEO Michael Hirsh will add the role of Frederator CEO to his remit, with Wow! COO Neil Chakravarti also becoming COO at Frederator. While Seibert's exit will be effective as of Nov. 27, the company said he will stay involved as an executive producer on current Frederator projects Castlevania and Bee & PuppyCat, in addition to collaborating with Wow! on other upcoming titles.
News of the resignation comes as the TSX-listed company reported Q2 revenues of $11.5 million, down significantly from $26.6 million in the same quarter a year ago. Operating EBITDA was a loss of $700,000 million for Q2, while net loss was $3.4 million.
For the year to date, revenue stood at $25.2 million, down from $46.1 million last year. While Wow! saw noticeable revenue drops both for Q2 and the year to date, it points to a production backlog of $64.3 million, which it expects to recognize in subsequent quarters.
Wow! said the revenue downturn was primarily due to decreased views generated by its multi-channel network Channel Frederator Network following the termination of an agreement with ADME. That meant the revenue in its "networks and platforms" segment tumbled by $15.6 million in Q2 compared to the prior year. The animation production segment increased by $500,000 over the same time frame.
Wow! has moved to address the revenue shortfall, with financial filings noting that a "restructuring and reorganization project" began at Frederator in June to reduce headcount and overhead. The move saw Wow! realize restructuring costs of $1.1 million in the first six months of the year, though going forward the company said it will provide potential EBITDA savings in excess of $2.0 million on a yearly basis.
The company also increased its credit facility to $5 million, from $1.5 million, during the quarter.
On the production front, Wow! said 200 half-hours of episodic animation and seven animated movie specials are currently in production or contracted.
Wow!'s slate of in-production projects include: season four of Castlevania (produced by Frederator), with deliveries due to begin in Q4. Madagascar: A Little Wild (52 x 22 minutes), produced by Vancouver-based Mainframe Studios for DreamWorks Animation; seasons five through eight of Octonauts (produced for Silvergate Media, comprising 184, 11-minute episodes; and Made by Maddie (also for Silvergate), comprising 44, 11-minute episodes.
In Canada, Wow! – which was formed in 2016 through a combination of Frederator, Mainframe and Ezrin Hirsh Entertainment – had initially intended to launch a specialty TV channel, after acquiring Comedy Gold from Bell Media with a view to rebranding it as a linear kids offering. However, the channel launch was put on hold indefinitely last fall, with Wow! saying it was "exploring strategic partnerships to structure a financially attractive business plan" for the Wow!-branded linear channel. In its Aug. 27 filing, Wow! said it is continuing to seek investment and strategic partnerships to launch the linear channel, though "success of finding a suitable partnership cannot be assured."