Telefilm commits $100,000 toward founding of Black Screen Office
The annual investment marks the first agency to financially support the office, proposed to Canadian Heritage last month by a group of more than 50 Black industry members.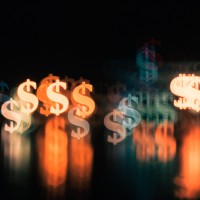 A Canadian Black Screen Office is one step closer to coming to fruition as Telefilm Canada becomes the first agency to commit funds.
Telefilm announced its support for the proposed institution yesterday (Aug. 26) with an annual investment of $100,000. The funds are the first agency contribution to the founding of the Office, according to producers Jennifer Holness, Damon D'Oliveira and Joan Jenkinson of the Black Screen Office Ad Hoc Group.
They are among a group of more than 50 Black industry members who penned a letter to Minister of Canadian Heritage Steven Guilbeault in July, calling for the removal of systemic barriers within the screen-based industry and the creation of a Canadian Black Screen Office. The intent is to build an office with a similar mandate of the Indigenous Screen Office and identify the systems in place that impede the success of Black Canadians.
The Indigenous Screen Office was first announced by Canadian Heritage in 2017, months after the Canada Media Fund released a report calling for a dedicated office to support Indigenous screen-based talent, similar to Screen Australia's Indigenous office. At the time of launch, it was supported by a consortium of media partners, including Telefilm, CMF, APTN, CBC, the CMPA and the National Film Board of Canada, as well as associate partners Bell Media, The Harold Greenberg Fund and VICE Studio Canada. Since 2018, the office has been led by Jesse Wente – who was recently named chairperson of the Canada Council for the Arts.
"Telefilm supports the formation of an institution to expand the reach of stories and works by Black filmmakers," said Christa Dickenson, executive director of Telefilm, in a statement. "The creation of a Black Screen Office will be a concrete step in helping address the imbalances that exist within Canada's film industry and will work towards dismantling the systemic racism that exists."
Telefilm launched a development stream dedicated to projects from racially diverse filmmakers last month as part of its Equity and Representation Action Plan launched last month. It has also formed an Equity and Representation Action Committee, with Kathleen Beaugé and E.J. Alon as co-chairs.
The funder has also announced steps to increase data collection on applicants who identify as a member of an underrepresented group. The move came after an industry call for more transparency around Telefilm's funding for racially diverse filmmakers and prodco owners, with the funder revealing it had not collected data outside of recent COVID-19 relief funding and its Indigenous streams.
Image: Unsplash