Exclusive: Angela Heck upped to managing director at Whistler fest
Effective immediately, the director of industry programming has been appointed to the newly created role.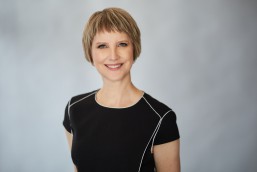 Effective immediately, the Whistler Film Festival Society (WFF) has promoted director of industry programming Angela Heck to the newly created post of managing director.
The industry veteran who joined the organization last year is now responsible for the oversight and management of WFF's annual program operations, such as the Whistler Film Festival, Content Summit and 11 talent development initiatives. Reporting to WFF's board of directors, she also oversees the upcoming 20th edition of the Whistler Film Festival, which is set to take place online from Dec. 1 to 20.
"We're excited to have Angela Heck move into this new role and look forward to harnessing her experience and steadfast dedication to the organization during these unprecedented times," said WFF chair Ann Chiasson in a statement. "We are confident that her experience, passion for storytelling, creative and market instincts, and business and industry acumen will serve our organization and programs well into the future."
Heck has a history with WFF, serving as its industry program manager from 2008 to 2010, winning its 2003 People's Choice Award for her first feature In the Shadow of the Chief and missing only two festivals in its 19 years.
Prior to joining the team last year, she served as director of digital and strategic initiatives at the National Screen Institute – Canada (NSI) and a development director and producer at Tactica Interactive, an company specializing in cross-platform digital media strategy and products.
With over 20 years of experience in content production and communications, Heck's resume includes roles with the CBC, the National Film Board of Canada, the University of Manitoba, Quest University Canada and the Winnipeg Art Gallery. A previous board member with Women In Film and Television Vancouver, the Documentary Organization of Canada's B.C. chapter and the University of Manitoba, the producer's credits also include Soul of the Sea, Concerto and Carved in Stone: Sanannquaqtit (The Artists) for CBC.
As announced earlier this summer, WFF's 2020 edition is expected to include 30 new feature films, five short film programs and run as an online experience featuring film premieres, interactive conversations with filmmakers and talent as well as industry initiatives that are all scheduled for streaming convenience. The organization also noted that it is exploring ways to combine its virtual aspects with plans for an adapted five-day socially distanced physical edition for local audiences, contingent on the province's reopening framework.