North Bay's production sector revs up again following shutdown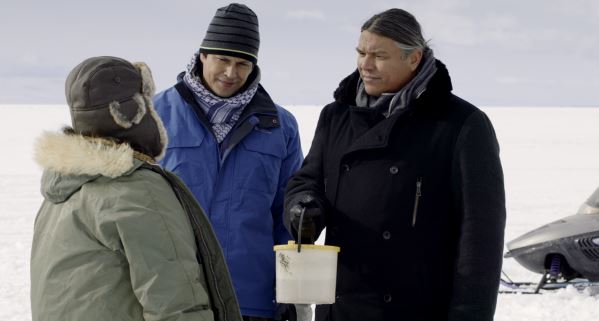 Ten-part drama Unsettled has resumed after it was halted in March, while a new feature goes to camera today.
The city of North Bay, ON is reopening for business following the production shutdown in March, with a number of new projects going to camera this week while other halted projects are resuming.
Principal photography begins today (Aug. 24) on holiday MOW Too Close for Christmas, the first new feature film to be shot in the city since it was permitted to reopen in June. The film is produced by David Anselmo, with Ernie Barbarash in the director's chair.
Unsettled (Redcloud Studios, Distinct Features, pictured), a 10-part, half-hour drama series co-created by Jennifer Podemski (Future History) and Derek Diorio (Hard Rock Medical), has also resumed production in North Bay.
Co-commissioned by TVO and APTN, the series started filming in February before the onset of the COVID-19 pandemic shuttered production across the country the following month. In addition, a number of other projects are due to begin shooting in September.
After posting a record-setting year in terms of production spending, the local industry in North Bay is hoping to get a raft of projects completed before year's end, setting the stage for another strong year in 2021.
In 2019, 15 productions contributed to local spending of around $46 million. The rise in spending was attributed to an increase in series production, with Trickster (produced by Streel Films and Sienna Films for CBC) among the projects to base production in North Bay. New seasons of Rising SUNS (OMNI) and Hard Rock Medical (TVO) also filmed there. During the year, there were 377 filming days using 264 different locations.
"This industry has not only created excitement and vibrancy in the city but has generated interest and awareness of our community on the world stage," said Mayor Al McDonald in a statement. "We are pleased that crews are returning to the set and look forward to seeing North Bay showcased by the industry anew."