Thunderbird to boost content pipeline with Atomic promotion
Joel Bradley will lead Atomic's studios in Vancouver, L.A. and Ottawa, while Thunderbird promotes Colin Beadle to VP, human resources.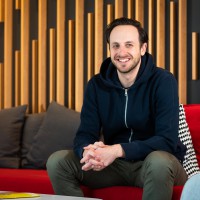 Thunderbird Entertainment has added two senior members to its ranks with promotions at Atomic Cartoons and human resources.
Joel Bradley (pictured, right) will serve as head of production at Atomic. He will lead the day-to-day operations and strategic management of a team of roughly 700 staff at animation studios in Vancouver, L.A., and Ottawa. As head of production, Bradley is tasked to "create and implement a production pipeline that delivers against [Thunderbird's] business strategy."
Thunderbird has also promoted Colin Beadle (pictured, left) to VP, human resources for all divisions, upping his remit from director of HR at Atomic. Beadle will supervise all recruitment, onboarding, training and retention initiatives, and overseeing HR needs for its more than 1,000 crew members.
Both positions are based in Vancouver and report to Thunderbird and Atomic CEO Jennifer Twiner McCarron.
On Tuesday (Aug. 25), Twiner McCarron is expected to discuss key areas of the multiplatform production, distribution and rights management company's business, growth and evolution – as well as the increasing demand for content – at a webinar  presentation for investors.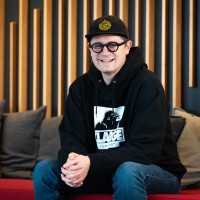 Bradley came to Atomic Cartoons in 2013 as a production coordinator and was a supervising producer ahead of the promotion. Before joining Atomic, he held a variety of roles at Pixar's now-shuttered Vancouver studio. His credits with Atomic include BAFTA award winner Hilda, Daytime Emmy-winning The Last Kids on Earth, Peabody award-winning Molly of Denali, as well as two series for Disney: Donald Duck and the Legend of Three Caballeros and 101 Dalmation Street.
Beadle joined Thunderbird in 2015 as a line producer for the Emmy award-winning Beat Bugs before becoming a producer on the Cupcake & Dino: General Services. Both were for Netflix. He transitioned to HR manager at Atomic in 2017, and was soon upped to director, human resources.