OUTtv greenlights lockdown-produced pilot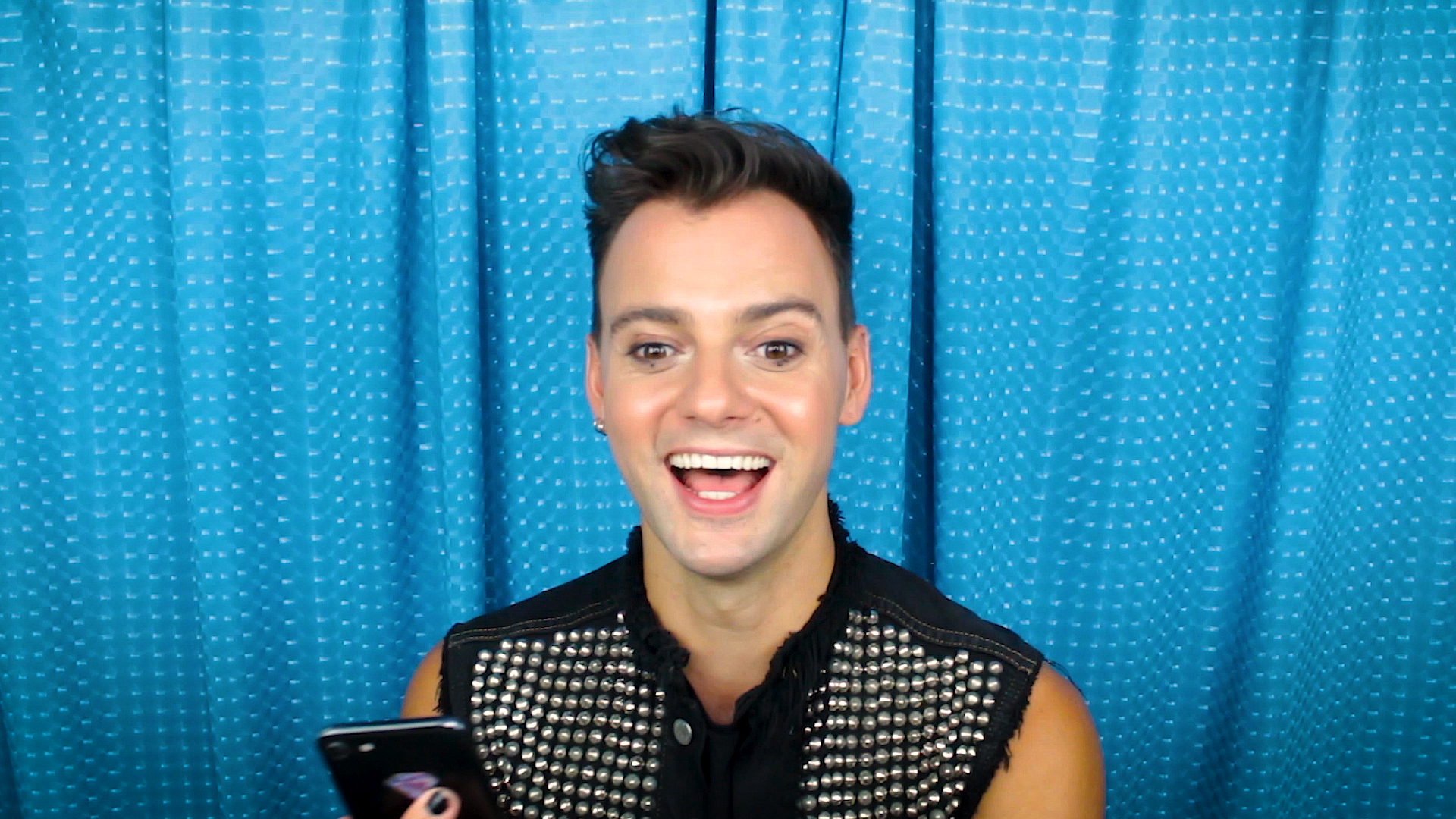 The network unveiled four new commissions and renewed Knock Knock Ghost for a third season.
OUTtv has commissioned a raft of new projects – including a Go Button Media pilot cast, shot and edited during lockdown.
Hosted by former RuPaul's Drag Race UK contestant Crystal across the pond, Group Sext (pictured) sees one Masterdater narrow 10 sexters down for one video call, with things heating up as the selected sexter has the choice to either accept or decline their call. Notably, production included cast from across Canada and the U.S. and editing took place across three different provinces.
Other new greenlights for the Canadian LGBTQ+ network include: Cam Boy (8 x 30 minutes) from Emotion Pictures; Cannonball (6 x 10 minutes) from Kiss Off Entertainment and Corner Piece Creative; and The Browns (3 x 30 minutes) from Producers Entertainment Group.
Created by Thom Fitzgerald (Forgive Me), scripted series Cam Boy sees the character named Aston turn to video camming to make ends meet. Fitzgerald previously worked with the net on drama series Sex & Violence, which was produced by Emotion Pictures in association with OUTtv.
Meanwhile, Kiss Off Entertainment and Corner Piece Creative's digital comedy series Cannonball tracks two private investigators as they take on wild and wacky cases and comedy series The Browns follows features RuPaul's Drag Race alumni Tammie Brown. Directed and created by John Mark, the latter follows Brown's upper middle-class American family, celebrating "a queering of the American sitcom genre," according to a press release.
OUTtv has also renewed Sonic Nursery Group's Knock Knock Ghost for a third season. Running for six episodes, the 60-minute series will see psychic Kevin Whitaker join the team and continue to look out for the funniest haunted locations in Canada.
"During a time where a vast number of productions are experiencing a standstill in filming, we are delighted to commission five new shows to OUTtv, including a pilot for Group Sext, a show filmed within the confines of lockdown through Zoom," said OUTtv Network CEO Brad Danks in a statement. "As more people are staying home, we are noticing a demand for new content and are thrilled to be able to add these news shows to our programming roster."
Notably, for this year, OUTtv has commissioned over 25 new productions with over 50 new commissions from Canada, New Zealand, Australia, the U.K. and the U.S. since January 2019, according to a release.