Cineplex revenue plummets 95% as cinema closures hit Q2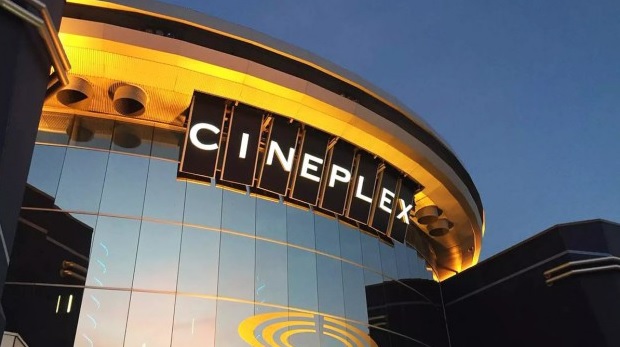 While the exhibitor took a number of swift measures to curtail costs, it has experienced a cash burn of approximately $18 million per month since the onset of the pandemic.
Cineplex's Q2 revenues sank by 95% to $22 million, from $438.9 million, as the full extent of months-long cinema closures took a toll on its financial results.
For the year to date, Cineplex posted total revenue of $304.8 million, down 62% from $803.5 million the year prior.
While the exhibition chain has taken a number of measures to cut costs during the pandemic, it said it had experienced a "net cash burn" of approximately $15 to $20 million per month since all of its theatres and entertainment venues were closed in the middle of March. In Q2, net cash burn was $53.9 million.
Those measures include rent relief for more than 160 venues nationwide, with Cineplex saying it paid "no material cash rent" in Q2 as it negotiated rent abatements and converted fixed rent agreements to variable rent depending on attendance. The variable rent agreements will remain in place until attendance returns to something resembling pre-pandemic levels, according to Cineplex.
The company also said it had reduced theatre payroll expenses to $200,000 in Q2, from $41.1 million the year prior, as it temporarily laid off all part-time and full-time hourly employees, and qualified for assistance through the Canada Emergency Wage Subsidy (CEWS).
Net loss for the period ended June 30 was $98.9 million, compared to $19.4 million a year ago, while net loss for the year to date was $277.3 million, versus $12 million a year prior.
In its media segment, Q2 revenues fell by 83.7% to $8.1 million, compared with $49.6 million a year ago. For the year to date, media was down 52% to $40.6 million, from $84.6 million.
Despite the obvious challenges being faced by its bricks-and-mortar business, Cineplex noted some brights spots in its digital commerce business. Total registered users for Cineplex Store increased by 47% in Q2. As well, Cineplex Store registered a 120% increase in device activation over the prior year period, and quarterly active users of the Cineplex Store increased by 103% compared to a year ago.
The company also noted that its collapsed takeover deal, which would have seen U.K.-based Cineworld acquire Cineplex for around $2.8 billion, has resulted in expenses of $2.4 million for the year to date, with $1.1 million of that coming in Q2.
The legal dispute – in which Cineplex is seeking more than $2.18 billion in damages – is ongoing, with the Canadian company reiterating its position that Cineworld had no basis to terminate the transaction. Cineworld has since filed a counter-claim.
Headquartered in Toronto, the company has close to 1,700 screens across Canada and would have expanded European movie theatre operator Cineworld's reach to 11,200 screens globally – creating the biggest operator of movie theatres in North America.
The affects of the pandemic, coupled with the disintegration of the Cineworld mega deal, have put significant pressures on Cineplex's business. In its previous financial results, released at the end of June, Cineplex said that uncertainties about the future lend significant doubt about its ability to continue as a going concern.
President and CEO Ellis Jacob struck an optimistic tone in a statement accompanying the financial results. "While it is impossible to predict how long this crisis will last and how significant the impact will be on our business, Cineplex will continue to take the necessary steps to strengthen the financial position of our company and ensure a healthy future," he said. "Entertaining is what we do best, and we simply can't wait to safely welcome guests back to our theatres, The Rec Room and Playdium for some much-deserved fun and escape."
While not reflected in its Q2 results, Cineplex started to reopen theatres in Alberta and British Columbia in late June and early July. More recently, in Ontario, where it operates more than 60 locations, Cineplex reopened its theatres on July 31 after the provincial government loosened indoor gathering restrictions on theatres and auditoriums.