Warren P. Sonoda on doing 'everything you're not supposed to' on his 11th feature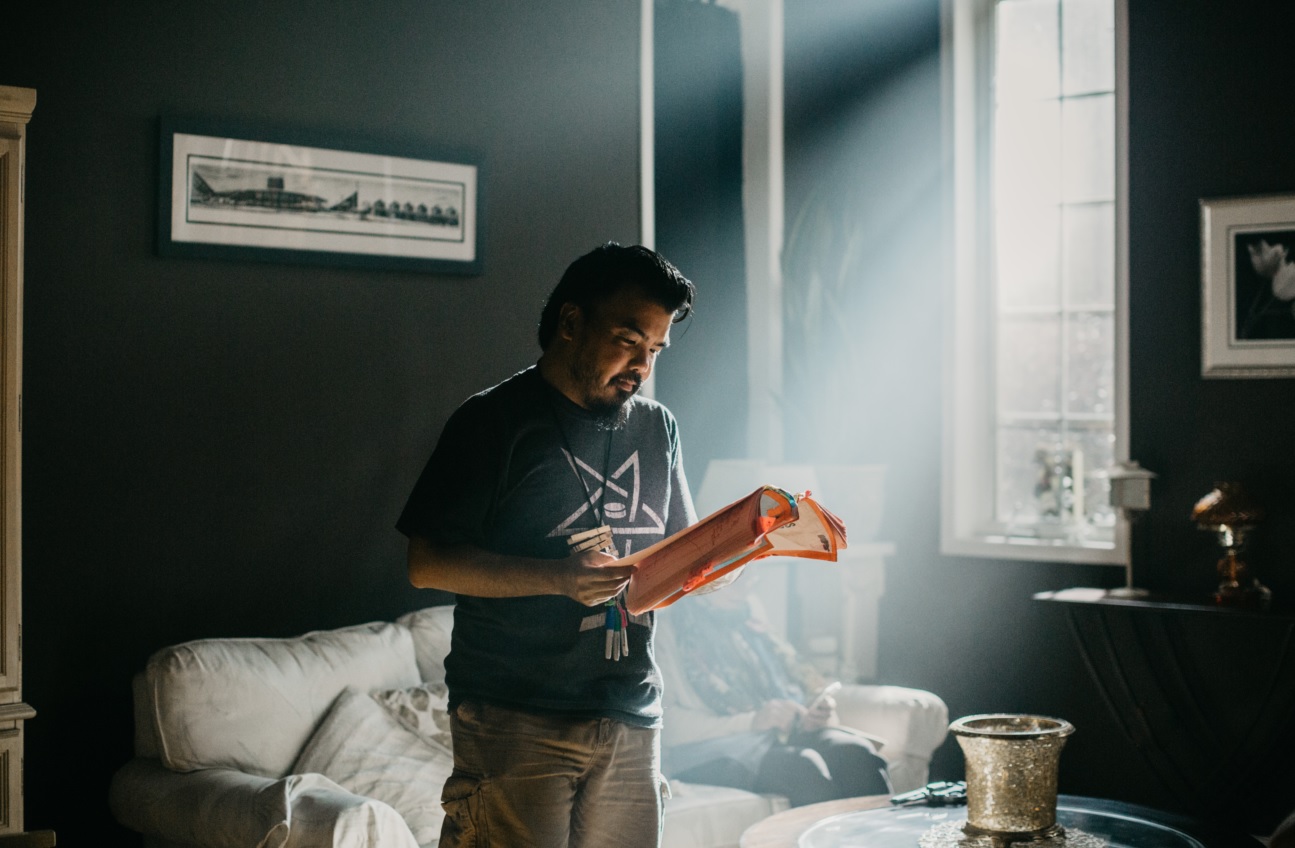 After the pandemic shelved plans of a theatrical release, the writer-director's latest project Things I Do For Money gets its digital release today.
Filmmaker Warren P. Sonoda says he did "everything you're not supposed to when making a micro-budget indie film" on his 11th feature outing Things I Do For Money.
The Hamilton, ON-shot project – filmed during a whirlwind 13 days in 2018 – features 35 locations, 56 speaking parts, six cello performances and five action sequences.
No mean feat for a project made on a budget of just $160,000. And a far cry from the back-to-basics approach being adopted by Canadian filmmakers currently wrestling with ways to write and execute their artistic vision in the COVID-19 era.
"I'm so glad we made this prior to COVID, because I would not be able to make this film right now," Sonoda tells Playback Daily.
Set for its digital release today (Aug. 11, with Raven Banner handling Canadian distribution), Things I Do For Money follows two Japanese-Canadian cello-playing brothers (played by first-time actors Maximilian and Theodor Aoki) who inadvertently steal a bag of money from a hitman.
The film's journey to release has been a rollercoaster since its world premiere at Whistler Film Festival in December. It was initially set for a nine-city theatrical release, starting on April 9 at Hamilton's The Westdale Theatre, before the onset of the COVID-19 pandemic shelved those plans.
After the initial disappointment of realizing a theatrical opening would not be feasible, Sonoda, together with the film's producers Federgreen Entertainment and Filmcoop, set about plotting a new course for the film.
That started with a one-night theatrical debut at Hamilton's Starlite Drive In Theatre on July 22. Sonoda said the experience of premiering a film at a drive-in cinema – with its boisterous atmosphere and loud honks – gave him a new perspective on the movie-going experience.
Ahead of the Starlite premiere, the project's international sales agent Evolutionary Films secured a sale to SP Releasing in the U.S. More sales announcements are expected in the coming months.
In Sonoda's estimation, Things I Do For Money is the first Canadian genre film to sell into the U.S. that is both directed by a Japanese-Canadian filmmaker and stars Japanese-Canadian talent in the lead roles. "It's a dubious honour – I wish it was the 20th, but it's also important to be first sometimes," he says.
The filmmaker behind features such as Coopers' Camera, Swearnet: The Movie, 5ive Girls and Ham & Cheese said he had never been to a drive-through cinema prior to 2020. Now he's been twice, after attending the wrap party for Sinking Ship-produced quarantine series Lockdown (YouTube Originals), for which Sonoda directed the third episode.
Everything was done remotely, with Sonoda directing over a Zoom call. "Working remotely with actors on Lockdown was one of the most unique experiences I've ever had," he said, adding that the absence of on-set distractions created an intimate working experience that he didn't expect.
Part of the reason Sonoda wanted to make Things I Do For Money was a desire to swing for the fences on his 11th feature film. "I've no idea if a Japanese-Canadian crime, cello, caper movie is a hot ticket right now, but part of the rationale was that if I'm going to do this I don't want to play it safe," said Sonoda, who co-wrote the film with Gary Nolan.
Part of that meant striving to put diversity front and centre in the casting process, with four Japanese-Canadians starring in the main roles, and eight of the film's main 10 parts held by BIPOC actors.
Putting even more of a focus on BIPOC talent, both in front of and behind the camera, has become a mission of Sonoda's as he has grown in experience and stature, particularly given the events of recent months.
"When Mina Shum's Double Happiness came out in 1994, it was the first time I saw another Asian-Canadian director. I didn't know the significance of that, because I was 20-something. I was young, but it did register with me that 'oh, there's more of us doing this.' I think that's important. The more our BIPOC directors make amazing films and TV shows and tell their stories, the more it opens up the playing field for younger filmmakers and storytellers to keep doing the work," said Sonoda.
A sequel is tentatively in the works, he adds, though the plan had been to film parts of it in Japan, which likely won't be possible for the foreseeable future. In the back half of the year, Sonoda said he has signed on to direct a number of TV episodes.
Things I Do For Money is produced by Federgreen Entertainment and Filmcoop. Producers on the project are Avi Federgreen, Laura Nordin, Emily Andrew and Jen Pogue.