Hudson & Rex cast member tests positive for COVID-19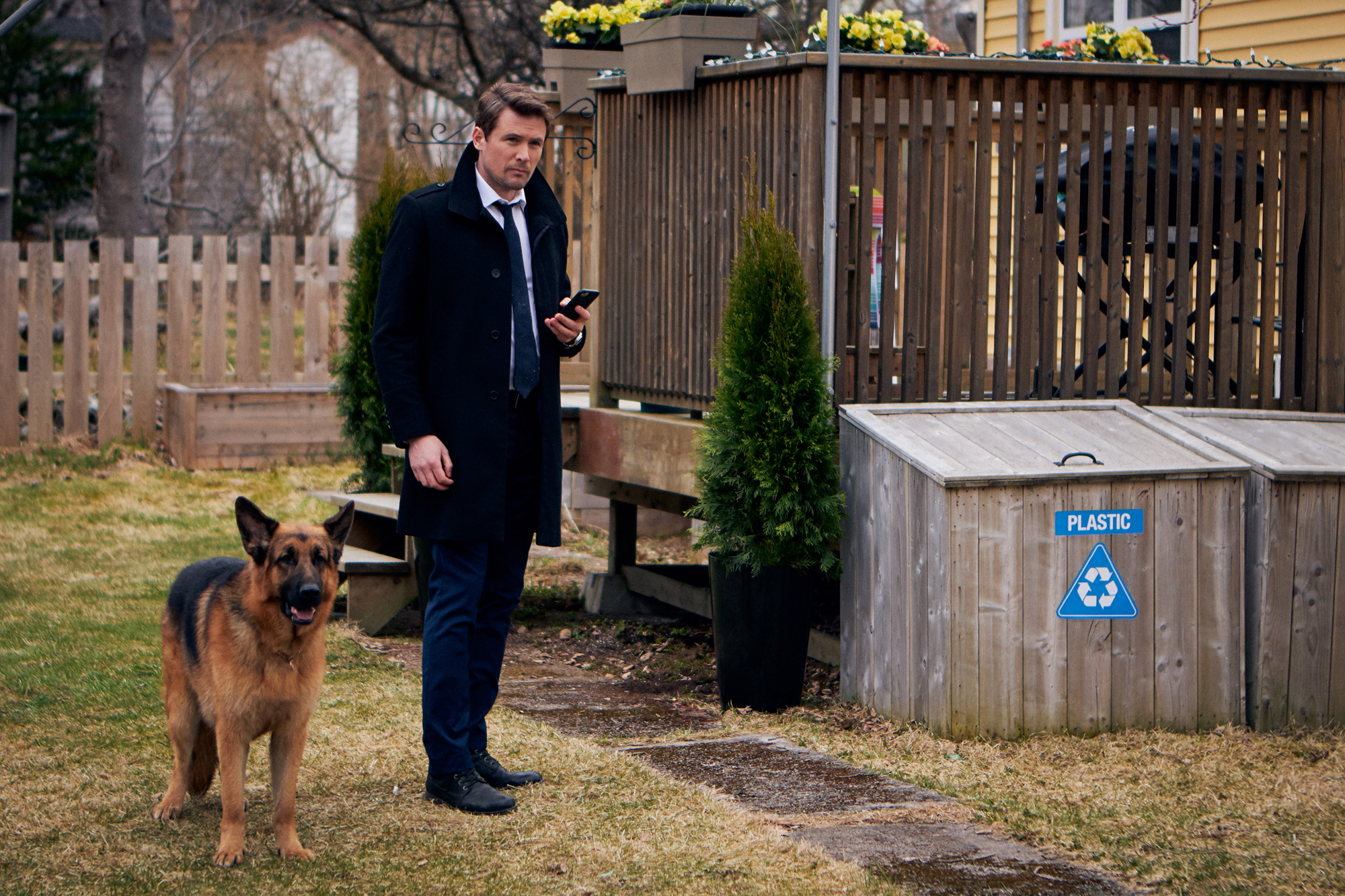 This is the second positive case for the crime procedural, which resumed filming today after a delay when a member of the production team tested positive last week.
A cast member of Hudson & Rex has tested positive for COVID-19, making it the second novel coronavirus case for the St. John's, N.L.-set series since Friday (Aug. 7).
Filming has resumed on the Shaftesbury and Pope Productions-produced series today, following the news on that a female individual who flew to St. John's from Toronto on Thursday (Aug. 6) tested positive for COVID-19.
"It has been determined through contact tracing that a cast member of Hudson & Rex has tested positive for COVID-19," said producer Paul Pope in a statement. "This cast member was only exposed to one other person, who was tangential to the crew and, as announced on Friday, also tested positive. This incident is contained and both individuals have been self-quarantining and will continue to do so for the full 14 days. The Hudson & Rex team is working closely with the Newfoundland and Labrador Department of Health and Community Services and Health Canada to ensure all necessary steps are taken to keep everyone safe."
The first individual to test positive for COVID-19 came into contact with a driver, the medical professional who administered the test, and another member of the crew, all while wearing a mask, according to a report from CBC.
A spokesperson from Shaftesbury confirmed to Playback that a planned shoot on Sunday (Aug. 9) was cancelled and all production members that came into contact with the individual would be tested Sunday morning, adding it will be a paid work day for weekly crew members. This second positive case is the only new positive COVID-19 case in the province reported today.
Hudson & Rex, which airs on Citytv, went into production on season three on July 13 with approximately 100 cast and crew members, including office staff, becoming one of the first Canadian series to go back into production following the shutdowns in March. Since then a number of productions have launched across the country, including Wynonna Earp in Calgary, Family Law and Van Helsing in Vancouver and Nurses in Toronto.
Updated on Aug. 10