Deals: Boat Rocker, Boys vs. Girls, Constantin Film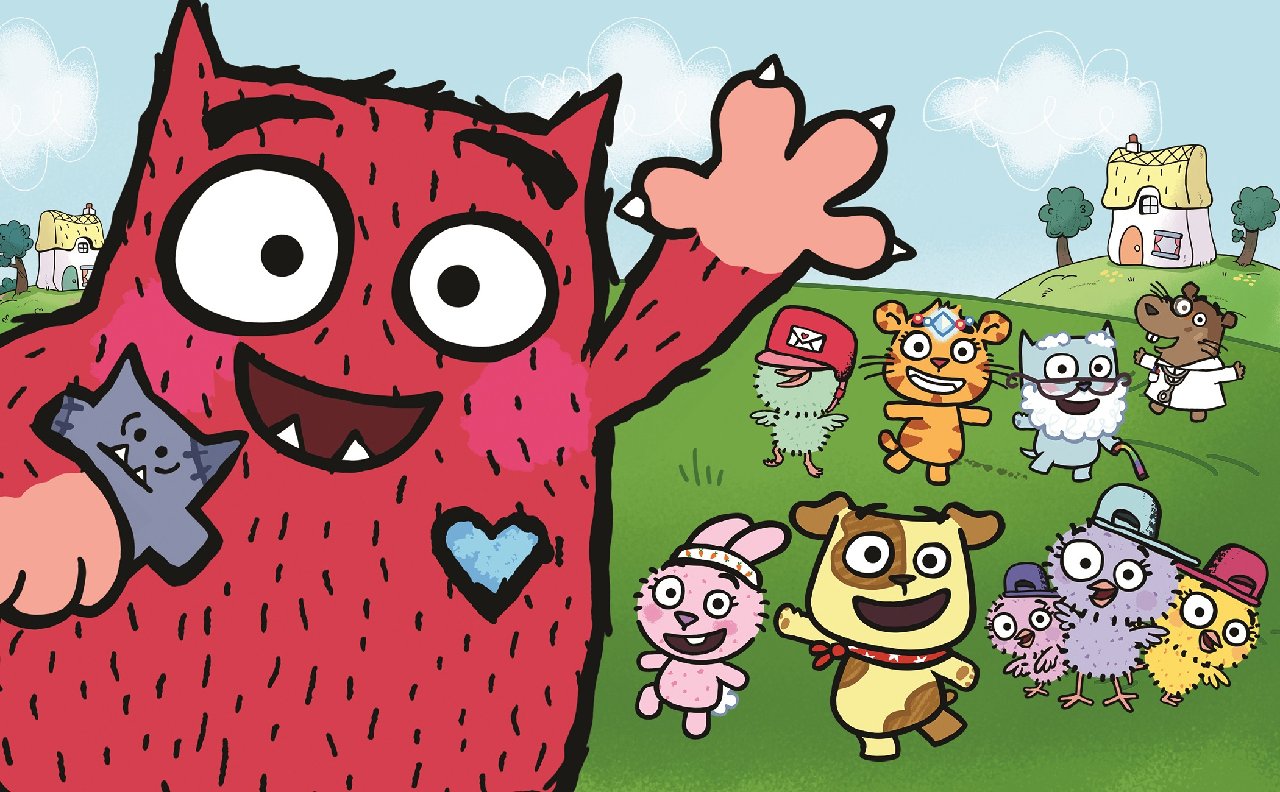 Boat Rocker unveils new sales for animated preschool series Love Monster, while Mongrel Media and Gravitas Ventures sign on to comedy Boys vs. Girls, and more.
Boat Rocker Studios
Boat Rocker Studios has inked a raft of sales for animated preschool series Love Monster.
Based on Rachel Bright's books, the 54 x 7-minute animated series from BBC Children's In-House Productions, Boat Rocker Studios and kids' Chinese entertainment company  UYoung sees hero Love Monster embark on all kinds of big adventures with his friends in Fluffytown. Executive produced by Tony Reed for the BBC, Chapman Maddox for Boat Rocker and James Chen Gu for UYoung, Love Monster made its debut on CBebbies in late January, earning over 6 million iPlayer views to date, according to a press release. New broadcast sales for the series include: ABC Australia; CBC Gem; RTE Ireland; YLE Finland; TVNZ New Zealand; MBC in the Middle East; Canal Panda for Spain; and Viu TV in Hong Kong. Love Monster showcases the importance of kindness, empathy, connection and instinct to preschoolers.
As well, it was announced last month that Ludo Studio and Media World Pictures' animated series The Strange Chores had been greenlit for a second season by ABC Australia and that the first season of the show had been picked up by a number of broadcasters. Global distribution and licensing for the show is managed by Boat Rocker Studios. The series was sold to CBC in Canada, Pop in the U.K., Discovery Kids in Latin America, Cartoon Network in Italy, Showmax in sub-Saharan Africa, MBC in the Middle East, Junior in Israel, Disney in South East Asia and TVB in Hong Kong. The Strange Chores follows two teenage wannabe-heroes and a spirited ghost girl as they try to master the skills they need to replace an aging monster slayer. Season two of the 11-minute series will run for 26 episodes.
Boys vs. Girls
Canadian distributor Mongrel Media and U.S.-based independent film distributor Gravitas Ventures have picked up writer/director Mike Stasko's feature Boys vs. Girls.
Produced by Stasko and Theodore Bezaire, Mongrel Media has acquired the Canadian distribution rights, while Gravitas Ventures handles the film's U.S. and international sales. Both companies are currently working on release strategies and plans to roll out Boys vs. Girls on various platforms in the near future, according to a press release.
Set in the 1990s, the Windsor and Essex County-shot comedy tracks the first summer after a camp goes co-ed and stars Colin Mochrie (Whose Line Is It Anyway?), Kevin McDonald (The Kids in the Hall), Eric Osborne (Degrassi: Next Class) and Rachel Dagenais (The Birder).
Constantin Film
Constantin Film has acquired the rights to Perfect Addiction, author Claudia Tan's second novel in her Perfect Wattpad series.
Perfect Addiction is set to be produced by Jeremy Bolt from JB Pictures and Constantin Film's Robert Kulzer. Wattpad Studios' Aron Levitz will also produce alongside executive producers Constantin Film's Martin Moszkowicz and Eric Lehrman and Lindsey Ramey from Wattpad Studios. Stephanie Sanditz, who previously wrote Infernal Devices and Beautiful Bastard for Constantin Film, has been tapped to write the screenplay.
A past People's Choice Award-winner at the Wattys, the story has accumulated over 81 million reads on the social storytelling platform, according to a press release. Perfect Addiction follows boxing trainer Sienna Lane, who discovers her reigning champion boyfriend has been cheating on her with her own sister. Seeking revenge, she sets out to train his nemesis Kayden to beat him – leading to chemistry between the two and boundaries blurring.
Spin Master
Spin Master is steering into the world of off-road motorcycling, inking a deal with live-event producer Feld Entertainment to become the global master toy partner for sports brand Supercross.
Under the five-year agreement that kicks off in 2021 (expanding on an existing partnership for Monster Jam), Spin Master will launch a new line of Supercross-themed toys, with its first wave of vehicles hitting shelves in the spring.
Feld has previously expanded Supercross into video games and annual live events. The Florida-based company also manages live experiences, such as Jurassic World Live Tour, Sesame Street Live! and Trolls The Experience. Many of its live executions have been cancelled as a result of COVID-19, including the 2020 Monster Energy Cup Supercross. To address the lockdown fallout, Feld and Spin Master launched a Monster Jam-themed virtual summer camp so kids could gather at a social distance.
With files from Kidscreen