BCE revenue plummets; media hit hardest, down 31%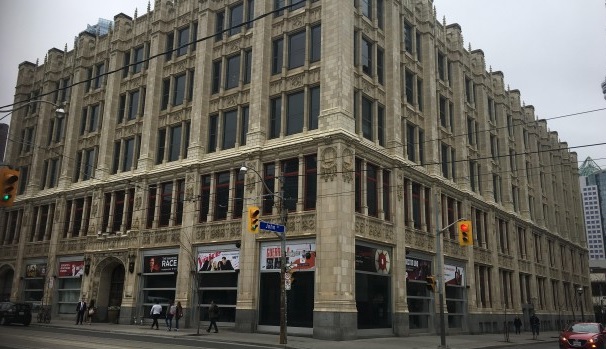 Ad revenue for media was down across the board, from TV and radio to digital and OOH.
Vertically integrated telco and media company BCE reported a 64% year-over-year drop in profits in its Q2 financial results, its first set of results fully encompassing the COVID-19 pandemic.
The company's operating revenue fell by 9% year-over-year, pulling in just under $5.4 billion for the quarter ended June 30 as the novel coronavirus pandemic battered the Canadian economy.
Media took a more significant hit than the wireless and wireline segments, which is consistent as most of Canada's media companies have seen drops in revenue or hampered growth – even Google saw its revenue drop for the first time. For Bell Media, operating revenue decreased by 31.2% to $579 million. This was due to not only lower advertising revenue, but also flattened subscriber revenue.
Ad revenue was down materially across the board – television, radio, digital and out-of-home (OOH) all saw drops. Besides a universal market softness driven by shutdowns, Bell Media is also home to one of the country's major sports specialty networks, which was affected by major league shutdowns. Additionally, it operates national OOH player Astral, which also saw demand drop during the early days of the pandemic.
Subscriber revenue was down across multiple channels, which Bell says reflects continued cord-shaving. However, although subscriber revenue was down, total subscribers remained "essentially stable" during the period. Crave subscribers were up 4% to 2.8 million.
For media, adjusted EBITDA decreased by 31.9% to $173 million, mainly driven by the impact of lower revenue, although partially offset by reduced operating costs.
Wireless operating revenue decreased by 11% to $1.9 billion, driven by both lower service and product revenues. The 6.2% service decline was mainly due to lower roaming and reduced travel, as well as lower data overages and a greater offload to home wi-fi. Bell also reduced or waived a number of fees during various points in the pandemic. Product revenue was down 24.5% due to lower in-store transactions driven by retail store closures and reduced consumer activity.
Wireline revenue saw the smallest decline at only 1%, down to $3 billion. Adjusted EBITDA decreased 5.3% to just under $1.3 billion. Bell added 19,023 new retail internet customers (totalling 3.6 million), but saw a net decline of 3,604 IPTV subscribers. Retail satellite TV net customer losses improved by 17.2% to 11,940, due to fewer customer deactivations. In total, Bell boasted 2.7 million retail IPTV and satellite TV subscribers for the quarter, down 1% from Q2 last year.
Like other companies, BCE is not providing financial outlook for the coming quarters.
This article appeared in Media in Canada.
Media in Canada covers the latest trends, research and information impacting Canadian media. Receive daily intel with a two-week trial on us. Click here to get started.