Lifetime unwraps holiday films from Neshama, Brightlight
Neshama Entertainment and MarVista Entertainment are attached to titles such as Christmas Ever After and The Christmas Set Up, while Brightlight Pictures is set to produce A Sugar & Spice Holiday.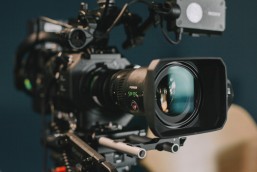 Lifetime has unveiled some of the new Christmas projects in It's a Wonderful Lifetime slate – greenlighting films from Neshama Entertainment and Brightlight Pictures.
Canadian production company Neshama Entertainment has got the go-ahead for Christmas Ever After, Christmas Unwrapped and The Christmas Set Up.
Produced by Neshama in association with MarVista Entertainment, Christmas Ever After tracks a popular romance novelist (played by Ali Stroker) who is faced with writer's block and an impending deadline while spending Christmas at her favourite bed and breakfast. Finding inspiration from the new owner of the establishment (Daniel DiTomasso), who bears an uncanny resemblance to her hero in her novels. The film is executive produced by Arnie Zipursky, Suzanne Berger, Julianna Hays, Larry Grimaldi, Hannah Pillemer and Fernando Szew, and will see Pat Kiely direct from Katrina Mathewson and Tanner Bean's script.
Tiffany Haddish is also set to executive produce Christmas Unwrapped. Directed by Bosede Williams from a script by Gary Hardwick, the film sees an ambitious reporter (Amber Stevens West) learn the true meaning of Christmas when she investigates a beloved member of the town (Marco Grazzini) who insists all the gifts he gives are from Santa. Executive producers also include Tracy Bryd, Dominque Telson, Neshama's Zipursky and Berger and MarVista's Grimaldi, Pillemer and Szew.
Finally, The Christmas Set Up, produced by Neshama in association with MarVista, marks Lifetime's first movie featuring an LGBTQ romance as the lead story. Trailing a New York corporate lawyer who returns to Milwaukee, where his mother arranges for him to run into his old secret crush, the film is based on a script written by Michael J. Murray. Danielle von Zerneck serves as an executive producer alongside Grimaldi, Pillemer, Szew, Berger and Zipursky.
Brightlight, meanwhile, will produce A Sugar & Spice Holiday, which signals the network's first holiday movie centred on a Chinese-American family.
Written by Eirene Donohue, the film follows a rising architect who returns to her Maine hometown for the holidays. Guilted into entering the local gingerbread house competition to follow in her grandmother's footsteps, she teams up with her old high school friend to try to win. Directed by Jennifer Liao, executive producers on A Sugar & Spice Holiday include Nancy Bennett, Shawn Williamson and Jamie Goehring.
Casting is currently underway on A Sugar & Spice Holiday and The Christmas Set Up. As well, Lifetime's full It's a Wonderful Lifetime programming announcement is set to be released this September and is expected to feature 30 new films. It will run from mid-October through December.
Image: Unsplash