Deals: Northern Banner, Boat Rocker, Portfolio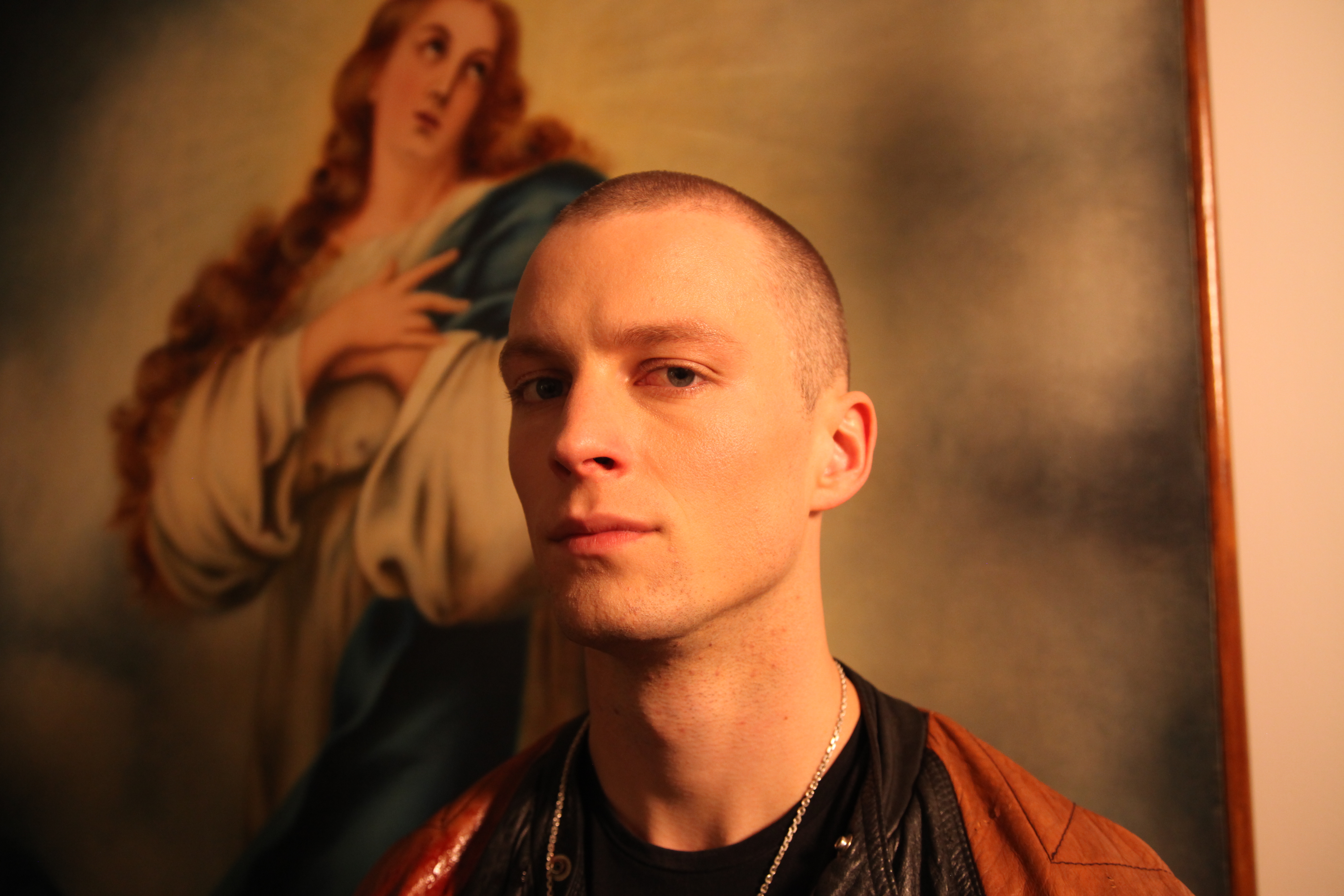 Northern Banner Releasing's latest pick up, broadcasters score The Next Step and Portfolio Entertainment's new content partnerships.
Northern Banner Releasing
Northern Banner Releasing has picked up director Bruce LaBruce's Saint-Narcisse (pictured).
Produced by Nicolas Comeau from 1976 Productions and Paul Scherzer from Six Island Productions, the feature set in Canada in 1972, follows a 22-year-old man who discovers he has a twin brother who was raised in a monastery.
Co-written by LaBruce, the feature was recently announced as the closing night presentation for the Giornate degli Autori program at the Venice Film Festival. Struck by Northern Banner's Michael Paszt and Six Island's Scherzer, Raven Banner's specialty arm plans to release the film in English Canada, while A-Z Films will distribute the feature in Quebec. "We've been following Bruce for years and are stoked to share Saint-Narcisse to Canadians and show this artist's bravery and style to everyone," said Paszt in a statement.
Saint-Narcisse stars Felix-Antoine Duval, Tania Kontoyanni, Alexandra Petrachuk and Andreas Apergis. The project also received financial support from CBC Films, Telefilm and SODEC.
Boat Rocker
Broadcasters are busting a move with Boat Rocker's live-action tween drama The Next Step (206 x 30 minutes). CMORE (Scandinavia) and Dreamia (Portugal) both bought seasons six and seven from the Toronto-based prodco, while RTE (Ireland) and HOT (Israel) picked up season seven. Originally launched on U.K. pubcaster CBBC, the drama follows the ups and downs of a competitive group of dancers. Created by Frank van Keeken (Wingin' It), the series is executive produced by Ivan Schneeberg, David Fortier and Shaleen Sangha, with global distribution managed by Boat Rocker Studios and BBC Studios.
Portfolio Entertainment
Portfolio Entertainment has inked a number of content partnerships, signing deals for Hero Elementary (40 x 22 minutes), Do You Know? (100 x 15 minutes), Doki (52  x 30 minutes), Addison (10 x 11 minutes) and more.
Its newest in-house production, copro Hero Elementary with Twin Cities PBS, has been sold to Discovery for MENA, Minika in Turkey, YLE in Finland and KAN in Israel. Canadian public broadcaster's Knowledge Network and TVO have also acquired the Canadian rights to show following the adventures of a group of super-powered kids as they master their abilities. Targeted towards ages four to seven, Hero Elementary recently made its debut in the U.S. on PBS Kids this June.
Portfolio has also sold Do You Know?, Doki and Addison. The trio were acquired by family-focused VOD EncourageTV. As well, season four of Do You Know? was picked up by TVB, season three was sold to CTC in Russia and educational SVOD Epic! added the show to its lineup. In the U.S. market, all three titles have also been picked up by newly launched streamer Busy Bee. Finally, Chinese SVOD Tencent has also acquired Addison.
The Canadian media company also announced that GMN TV has nabbed all three seasons of preschool series The Cat In The Hat Knows A Lot About That! (80 x 30 minutes) and kids comedy series Freaktown (26 x 30 minutes). All three seasons of Carl Squared (65 x 30 minutes) has also been sold to the American Forces Radio & Television Service and U.S. streamer UDU Digital has picked up the show alongside Doki, Do You Know?, Groundling Marsh (65 x 30 minutes), Igloo Gloo (91 x 15 minutes), Mack & Moxy (12 x 13 minutes) and Something From Nothing (1 x 30 minutes). UDU Digital also snagged films Stolen Miracle, Archons and Modern Classic as well as TV programs Café Maria (30 x 30 minutes), Chef Abroad (24 x 30 minutes), Fast Indian Cooking with Sapna (13 x 30 minutes), Sailing Chef (30 x 30 minutes) and You Gotta Eat Here! (130 x 30 minutes). On the unscripted side, National Geographic Channel acquired Best In The World Japan (10 x 30 minutes) for broadcast in MENA and Ovation nabbed the series for the U.S.
Blue Ant International
Blue Ant International is now responsible for the distribution of over 30 hours of content from London, U.K.-based ITN Productions.
Brokered by Blue Ant International sales manager Fleur Wheatley, the distributor now holds the exclusive worldwide rights to projects such as The Royal Documentaries (20 x 60 and 9 x 90), a collection of documentaries originally commissioned for Channel 5 offering an inside look at the Royals, and acquired the rights to ITN's Iconic British Biographies. Examining renowned historical figures who were not only significant for the U.K., the biography collection includes titles such as Winston Churchill (working title, 6 x 60 minutes), Admiral Nelson (working title, 1 x 120 minutes), The Real Lawrence of Arabia (working title, 1 x 120 minutes) and Isambard Kingdom Brunel (working title, 1 x 120 minutes).
"ITN Productions has created a rich slate of series and documentaries that give a fresh and contemporary look on fascinating historical figures and intriguing facets of the Royal Family," said Ludo Dufor, Blue Ant International SVP, international co-productions and sales  in a statement. "Audiences all over the world will be captivated by the personal stories of these public figures, their beloved traditions and their effect on culture and society both over time and in the present day."
eOne
Australia's Foxtel has signed a new deal with Entertainment One (eOne), picking up a slate of award-winning feature films for pay-TV broadcast and streaming.
The titles include 1917, Judy starring Renee Zellweger, Wild Rose, director Olivia Wilde's Booksmart, Australian coming-of-age story Babyteeth, Captive State, Thank You For Your Service, Just Getting Started, Green Book, Palm Beach, Top End Wedding and a significant number of library titles. The deal was brokered by Martine Druelle Ireland, eOne's VP of sales, Australia, New Zealand and India, international distribution.
"We're delighted to expand on our long-running partnership with Foxtel," said Joyce Yeung, eOne international distribution EVP sales, APAC. "Our new agreement represents a great opportunity to bring this impressive slate of feature films and a deep portfolio of library titles to Australian TV audiences on both Foxtel's broadcast and on demand platforms."
With files from Kidscreen