Shania Twain, Reel World team on Heart of Texas adaptation
The singer-songwriter is set to serve as an exec producer on the TV series alongside Reel World Management's Roma Roth and Christopher E. Perry (Virgin River).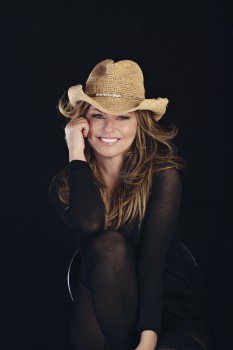 Five-time Grammy Award-winning musician Shania Twain has partnered with Canadian production and distribution company Reel World Management to bring American author Debbie Macomber's Heart of Texas novels to screen.
Tracking the personal and professional struggles of three siblings – Savannah, Richard and Grady Weston – who have to put their lives and dreams on hold to keep their family ranch afloat, Macomber's series consists of eight books.
The Canadian-born singer-songwriter, who has sold over 100 million albums worldwide, is set to executive produce the TV series alongside Reel World Management's president Roma Roth and COO Christopher E. Perry (Virgin River). Notably, Twain is also planning to write original songs for the project. As well, the team is currently looking for a showrunner before they bring the adaptation to market.
"Heart of Texas is an exciting project for me to be involved in as I very much relate to the dynamics and the powerful connection of friends and family of a small-town community," said Twain in a statement. "It's a story of love, laughter and true grit, all elements that so strongly influence my song writing."
Reel World Management's Roth told Playback Daily that the company with offices in Vancouver, Montreal and L.A. is excited to be collaborating with two outstanding female creatives, Macomber and Twain, to develop a series that will resonate emotionally with a global audience, while touching on themes of family, community and perseverance.
"Everyone faces some sort of hardship in their lives, and I think it's how we learn to respond to those hardships that makes the difference. It's important to find the inner strength to continue believing in yourself despite the obstacles you face so that you can eventually achieve your goals," said Roth. "We wanted to reach out to Shania because we believed she would be the perfect partner for this project not only because she is an incredibly talented and internationally recognized artist but also because we believed the books would resonate with her given that there were some parallels to her own story."
Most recently, Twain's TV and film credits include serving as a celebrity mentor on CTV's music competition series The Launch as well as starring in features Trading Paint and I Still Believe.
Image of Twain courtesy of Alex Harbaugh