Inside Out goes virtual for October festival
The LGBTQ film festival will combine its Toronto and Ottawa festivals for an Ontario-wide digital event, with programming that includes features and shorts.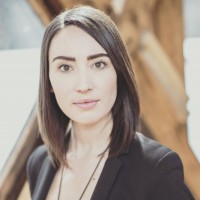 The Inside Out film festival will be held virtually this October as it celebrates its 30th anniversary.
Considered one of the largest LGBTQ film fests in North America, Inside Out initially postponed its May 21 to 31 festival to Oct. 1 to 11 at the start of the pandemic with plans for a physical event. The virtual festival, which will combine its Toronto and Ottawa festivals, will be held on the Cinesend platform and be available to audiences in Ontario.
Inside Out's virtual edition will run on the same dates as the planned physical event in October and will include a full lineup of feature films, to be announced on Sept. 8, as well as Q&As and conversations with LGBTQ talent. It will also feature the Canadian Micro-Budget Finance Forum, a new stream of the festival's annual Finance Forum, which was previously announced in May.
"There is no denying the impacts of COVID-19 on our industry, our communities, and our artists, and Inside Out remains dedicated to providing support and building connections through all available means," said Andria Wilson (pictured), Inside Out executive director, in a statement. "We will keep innovating, keep imagining, and keep collaborating with our partners to deliver a digital festival experience that will reach LGBTQ2 audiences and allies across Ontario, while allowing us to stay connected with our loyal audiences in Ottawa and Toronto."
Inside Out also announced its short film lineup, with 115 shorts to be featured within 16 short programs throughout the festival, including an episodic program. Among the lineup are four recipients of Inside Out's RE:Focus post-production fund and David Di Giovanni's Body So Fluorescent, which was funded through the Inside Out x ACTRA Queer Your Stories short film competition. OUTtv's unscripted series My Trans Journey is among the episodic projects featured.
The festival expanded its fund in May to provide emergency relief to features, shorts and series created by women, non-binary and/or trans filmmakers that centre LGBTQ stories.