Raja Khanna named CEO of Dark Slope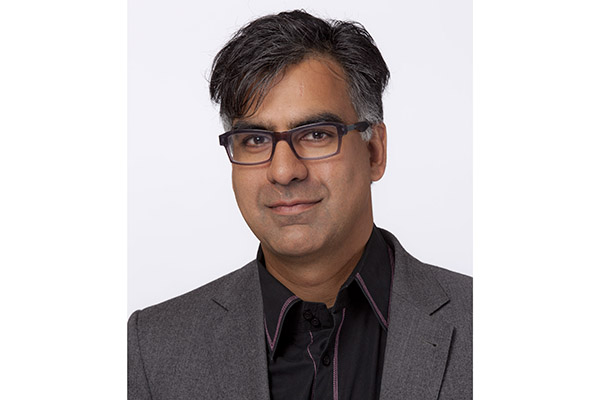 The appointment comes as Dark Slope pivots toward immersive learning and closes a new round of bridge funding.
Raja Khanna has been named CEO of Dark Slope as the company pivots toward immersive learning and closes a new round of bridge funding that it says will facilitate its next phase of growth.
The virtual reality, augmented reality and mixed reality company, launched in 2018, has previously produced projects such as Scarygirl Mission Maybee, a multiplayer VR game backed by Ontario Creates and the CMF.
Khanna, who previously served as the company's executive chair, assumes the CEO role as a number of other shifts take place within the senior team. Before co-founding Dark Slope, Khanna spent six years with Blue Ant Media, where he served as CEO of television and digital.
CJ Hervey, Dark Slope's former president, is taking on the new role of chief content officer, while Dan Fill, the former COO, has been named president. Ben Unsworth continues as the company's chief technology officer.
As well, to facilitate Dark Slope's pivot toward immersive learning, the company has hired Kavi Maharajh as its chief product officer. Maharajh, whose prior roles include VP of product management and marketing at AT&T and SVP of product management and design at Full Screen Media, will be responsible for building out the company's immersive learning platform Involve XR platform.
According to Dark Slope, the new round of funding involved multiple entities, including existing investor Radical Ventures. In total, seed funding for Dark Slope has now hit around $2.75 million. "This bridge round positions the company for growth in the quickly evolving immersive learning space," said the company in a statement.
In addition, Dark Slope exec Eyal Kleiner will step into the role of SVP of strategy and business development. In the role he will work to establish partnerships across Dark Slope's primary learning verticals of health and safety, field operations and enterprise sales.
Earlier this year, Dark Slope released Trick Shot Kings a multiplayer augmented reality app, created in collaboration with AT&T, that lets people hit the ultimate basketball trick shot.