Telefilm reports gains for women directors, losses for producers
The 2019/20 gender parity report shows Telefilm hit the 40% parity zone target for number of projects with women in key creative roles, but none achieved 50% or higher.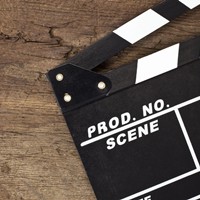 Telefilm Canada's latest gender parity report shows women directors saw significant gains in funding, while female producers witnessed a sharp decline.
The report, which covers Telefilm's 2019/20 fiscal year, reveals that women directors were the only role that hit the funder's parity zone (40%) for the total amount of funds given. Projects with female directors earned 42% of total funds, an increase from 29% last year, with $30 million received.

The projects with female writers came to 39% ($27.7 million), up slightly from 37%, and female producers dropped to 32% ($22.9 million), down from last year's 49%. Telefilm did not report figures on the total amount given to projects with at least one woman in a key role.
The numbers fare better in terms of the number of projects supported. All three key roles reached their parity zone target, while no category hit 50% or higher. Overall, however, the funder stated that 67% of projects funded during the period had at least one woman in a key role, which is an increase from last year's 61%. The number of projects with women in two roles hit 47%, up from 41%.
The percentage for writers and directors scaled up – writers increased from 41% in 2018/19 to 46% in 2019/20 while directors bumped into the parity zone from 39% to 47% – but female producers saw a double-digit decrease from 61% to 43%.
Telefilm attributed the decrease to an "exceptional year" for female producers in 2018/19 and a decrease in submitted projects, dropping to 36% from 41% in the previous fiscal year. The report only includes projects with a woman in a lead producer role.
A further breakdown on the projects financed shows that female directors were the only role to reach the parity zone for projects with a budget of $2.5 million or more, a sharp increase from 24% last year. Female writers saw a slight increase from last year with 37%, up from 34%, while female producers declined to 28% from 43%.
Female directors and writers also dominated the documentary category, with directors netting 90% of documentary funding and writers with 73%. Producers, however, fell below the parity zone, dropping to 30% from 83% last year. Female producers saw the most funding in the Talent to Watch program, with 59% of funding.
The report also outlined Telefilm's support for Indigenous creators. The funder backed 11 projects under its Indigenous Development Stream, with four written by women, while of the 10 projects under its Main Stream Development Program, seven were written by women. Four out of 10 of the Indigenous Production Stream projects were directed by women, while women directed seven of the nine projects backed up by Main Production Fund.
Telefilm set a five-point gender parity plan in 2016 with the goal to reach gender parity by 2020. The funder released its 2020-23 corporate plan earlier this month, which outlined its plan to grow the Talent Fund and obtain additional funding for diversity and inclusion goals.
Telefilm has been the focus of industry scrutiny the last month, and recently launched an investigation into allegations of misconduct by one of its employees. The funder released an Equity and Representation Action Plan following calls from the industry – including grassroots organization BIPOC TV & Film – to release data on how many BIPOC filmmakers and producers have received funds. Telefilm responded by stating that data "was not collected," but did provide figures on diverse staffing, Indigenous-led projects and how many companies led by self-identified members of a minority received COVID-19 relief funds.