Telefilm 'confident' in investigation firm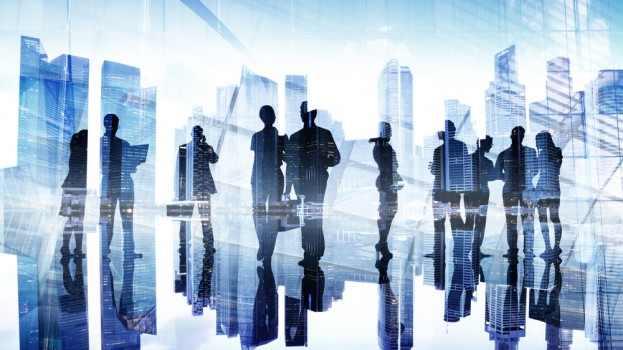 "We continue to listen to our industry partners as the organization moves forward in delivering our Equity and Representation Action Plan as part of its continuous evolution," said the organization in a statement.
Telefilm Canada has expressed faith in its third-party investigation firm looking into allegations of misconduct against one of its employees on the heels of plans to overhaul internal policies, create four new positions and an action committee to support underrepresented communities.
"Telefilm is confident that Le Cabinet RH has the legal expertise and breadth of experience to conduct the investigation," said the organization in a statement to Playback Daily. "We continue to listen to our industry partners as the organization moves forward in delivering our Equity and Representation Action Plan as part of its continuous evolution."
Announced earlier this month, the organization said the investigation would "assess the facts reported concerning the actions of our employee and to assess our complaints process in order to determine whether it is adequate for information of this nature." The Quebec-based bilingual consulting firm specializes in psychological, sexual harassment and discrimination-based complaints.
Telefilm's support for the firm comes in response to BIPOC TV & Film founder Nathalie Younglai's statement regarding the funder's new Equity and Representation Action Plan, which was released in a note titled Telefilm Canada's Commitment to an Equitable Screen-Based Industry from executive director Christa Dickenson this Monday (July 20).
"I am heartened by Telefilm's action plan that states clear hiring targets for BIPOC staff at various levels, a commitment to ongoing development and training in the workforce, and prioritization of data collection," said Younglai in a statement issued to Playback Daily. "These are good first steps and I would urge them to also reconsider the third-party investigator as it should be a firm that has expertise in racial, sexual, gender and class bias."
In Telefilm's statement, the organization noted that Le Cabinet RH would be hiring an intercultural issues specialist to provide additional insight.
In response to Monday's announcement, Younglai also said that the grassroots organization and collective of Black, Indigenous and people of colour in Canada's TV and film industry is pleased that the funder is listening to its concerns and that the wider community, has acknowledged that there is work to be done and taken demonstrable action.
"All of these actions will inform the kinds of projects that are funded going forward, to better represent and reflect Canadians. We look forward to working together to ensure initiatives are fully integrated into the mainstream programs and will continue to advocate for commitments to big budget funding for BIPOC filmmakers and producers," the founder added.
Made up of seven actions, the document saw Telefilm pledge to further develop its initiatives to collect data related to underrepresented communities in applications and programs through the plan – an issue brought up by BIPOC TV & Film and the wider industry at the start of this July. The questions previously posed saw Telefilm reveal it did not collect data about how many BIPOC filmmakers and production companies had received funding in the past five years and funding in the ranges of $500,000, $1.2 million and $2.5 million, and say it would continue to prioritize data collection to identify challenges, to allow it to better provide more directed funding and customized initiatives tailored to support those who many not have received any financing from Telefilm or who may not have received adequate support.
"While we have made strides regarding gender parity as well as supporting Indigenous creators, we know we need to do better by filmmakers from racialized identities and underrepresented communities, who are vital to the industry. As you may have seen in our response to BIPOC TV & Film's request for information, it is clear that we still have much to do," said Dickenson in her note announcing the plan, later adding that as part of this data commitment, Telefilm is developing an approach to collect data from fiscal 2020/21 funding recipients.
Telefilm also said it would commit to a minimum of 50% of its new hires across the organization and a minimum of 30% of its new management hires coming from underrepresented identities by 2023; launch an internal Equity and Representation Action Committee led by Talent Fund director E.J. Alon and Telefilm legal counsel, legal team leader and CMF program administrator Kathleen Beaugé; and create four new positions for BIPOC employees – composed of two roles on its project financing team, one business affairs position and a senior management post reporting to Telefilm's executive leadership team.
The funder also vowed to expand its financing programs to ensure support for creators from underrepresented identities. Notably, the organization said it would launch a new stream in its Development program for racialized persons and visible minorities, evaluate its program needs to support LGBTQ2+ identities and look into initiatives that broaden access and capability building.
Telefilm's last two strategies include reviewing its decision-making processes and updating its policies "through a lens of diversity and inclusion in order to abolish systemic racism."
In her closing note issued earlier this week, Dickenson also said the organization is committed to fostering and supporting an industry that reflects a culture of mutual respect, dignity and inclusivity. "We continue to listen and consult with the industry, and increase the range of voices we engage with, all in working diligently with you towards change," the executive director said. "These are the first of many important steps and know that there will be moments that we will need to pause, evaluate, learn and reassess along the way."