Netflix, CMF back Being Black in Canada program expansion
The program will expand to help a total of 90 Black filmmakers between 2020 and 2022 access mentorship and training to film a short documentary on Black lives.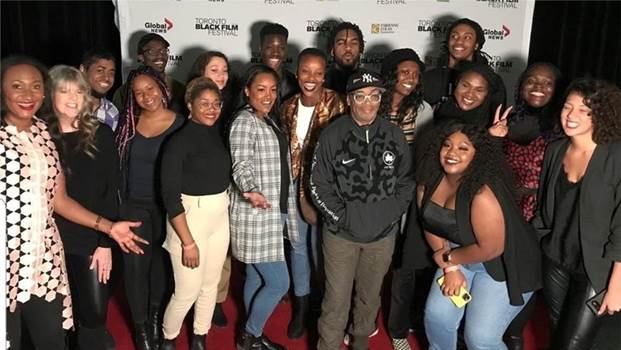 The Fabienne Colas Foundation, which runs Black-centred film festivals in Toronto and Montreal, has partnered with Netflix, the Canada Media Fund (CMF) and National Bank to expand its film production program for Black filmmakers.
Being Black in Canada, founded in 2014 in Montreal, gives participants between the ages of 18 to 30 mentorship and training opportunities in screenwriting, directing, editing and post-production, culminating in the chance to create a documentary short to address issues facing Black Canadians. Last year 15 filmmakers took part, with their resulting docs set to air on CBC and Télé-Québec in September.
The cross-industry partnership will allow the program to expand between 2020 to 2022. In 2020, the program will host 20 filmmakers from Toronto, Montreal and Halifax, and in 2021 and 2022 the program will expand to Ottawa, Calgary and Vancouver and support 35 filmmakers per year. Alumni from the program will also receive personalized mentorship and training to help package their next projects for financing and share best practices in networking and marketing.
"Black artists represent the most marginalized and underserved group in the Canadian arts community. We are therefore thrilled to … expand the Being Black in Canada Program from coast to coast," said Fabienne Colas, president and CEO of the Fabienne Colas Foundation, in a statement. "This will amplify the voices of emerging Black filmmakers all over Canada at an important time of our history. It marks a concrete step towards greater inclusion of diversity in the Canadian film industry."
The Fabienne Colas Foundation runs the Toronto Black Film Festival and the Montreal International Black Film Festival, featuring the works of Canadian and international Black filmmakers.
"The CMF recently made a commitment towards combating systemic racism in Canada's screen-based sector. Training and mentorship are fundamental for meaningful and lasting change to happen," said Valerie Creighton, president and CEO of CMF. "Supporting the Fabienne Colas Foundation's Being Black in Canada initiative is a key step on the road towards representation and racial equity."
"Creating more stories that generate empathy and understanding of the Black experience starts with providing more opportunities for Black creators to hone their storytelling craft," said Stéphane Cardin, director of public policy, Netflix Canada. "Being Black in Canada provides a meaningful platform for the development of young Black artists in Canada and Netflix is proud to support the expansion of this program."