CTV promotes Auntie Jillian to a primetime slot
The unscripted series starring YouTube personality Jillian Danford will hit CTV later this month, after initially airing on Bell Fibe's TV1 in 2019.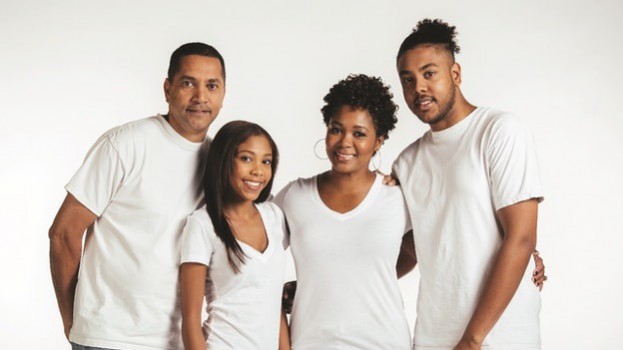 CTV has added unscripted reality series Auntie Jillian to its summer lineup.
The 6 x 30-minute first season, which originally aired on Bell Fibe's TV1 in 2019, will premiere on July 25 and run for three weeks.
Auntie Jillian centres on social media personality Jillian Danford, who has more than 100,000 subscribers to her Auntie Jillian YouTube channel and has garnered more than 13 million views. The series explores her and her family's life living in Canada and celebrating their Caribbean roots. Danford is also a regular contributor on the CTV News Channel panel Mind the Gap.
"I am so thrilled for this show to become available on a national platform like CTV," said Danford, in a statement. "I can't wait to introduce my family to Canadians everywhere."
Bell Fibe renewed Auntie Jillian for a second season, but production was delayed due to the COVID-19 pandemic. A special episode focused on the pandemic is currently available on TV1. The series is also available on a pay-per-view basis on the site It's a Real Ting, launched by Danford to expand its international audience.
Danford made a call to Bell Media via social media on June 12 to have Auntie Jillian promoted on its platforms after CTV pulled I Do, Redo off the air in the wake of conduct from host Jessica Mulroney that "conflicts with [its] commitment to diversity and equality."
"As a Black Woman with an established @Bellmedia television show, I would like to know how I can be as privileged as @jessicamulroney and have my show promoted on your multiple media platforms?," wrote Danford on her Instagram account, stating that Auntie Jillian is "Canada's first Caribbean-Canadian TV show" and "has primarily held the number one spot on Bell Fibe TV1″ since season one premiered. The post went on to ask for guidance from Bell Media for how to get the series on Crave, Netflix or CTV.
Bell Media launched its Content Diversity Task Force in June in partnership with BIPOC TV & Film, with a goal to change the broadcaster's decision-making processes and help amplify marginalized voices. Its first initiative is HireBIPOC, a website that will help streamline the process in connecting industry employers with diverse candidates. The site is built from Film in Colour, which launched earlier this year to showcase BIPOC industry talent above and below the line.