Toronto producer forms Baobab Film Collective with African prodcos
Launched by Cape Verdean and Canadian filmmaker P.J. Marcellino, the collective will produce African-centred dramas for the global market.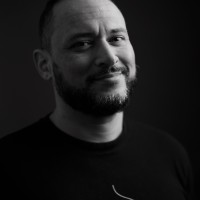 Producer and director P.J. Marcellino (pictured) has formed joint venture the Baobab Film Collective with a number of African prodcos to develop premium TV dramas.
The Cape Verdean and Canadian filmmaker is currently joined by Cabo Verde production company Kriolscope and Ghana's Trayne Adjei Studios, with a third partner from Senegal in talks. Pedro Soulé and Lawrence Adjei serve as lead producers alongside Marcellino.
Marcellino is a documentary producer under his banner Anatomy of Restlessness Films and a commercial and music video director with Toronto's TrePalm, founded by Alex Rozanec. His credits include the feature-length doc When They Awake, which premiered at the Calgary International Film Festival in 2017.
The series produced under the collective will be socio-political driven dramas, created through the lens of African and Afro-diasporic perspectives, with the intent to sell to international audiences. The goal is to affirm and create a space for "African stories, visual grammars and narrative styles" within the global market.
Among the projects on its current development slate is Heirloom, a sci-fi thriller created by Oliver Brackenbury and run through NSI's Totally Television program. The series is written by Brackenbury and Gbontwi Anyetei. Rounding out the slate is Leviathan, created by Kriolscope's Nuno Miranda, and Kwame, a series written by Anyetei about the formative years of Ghama's liberation leader Kwame Nkrumah.