Deals: Sinking Ship, WildBrain, eOne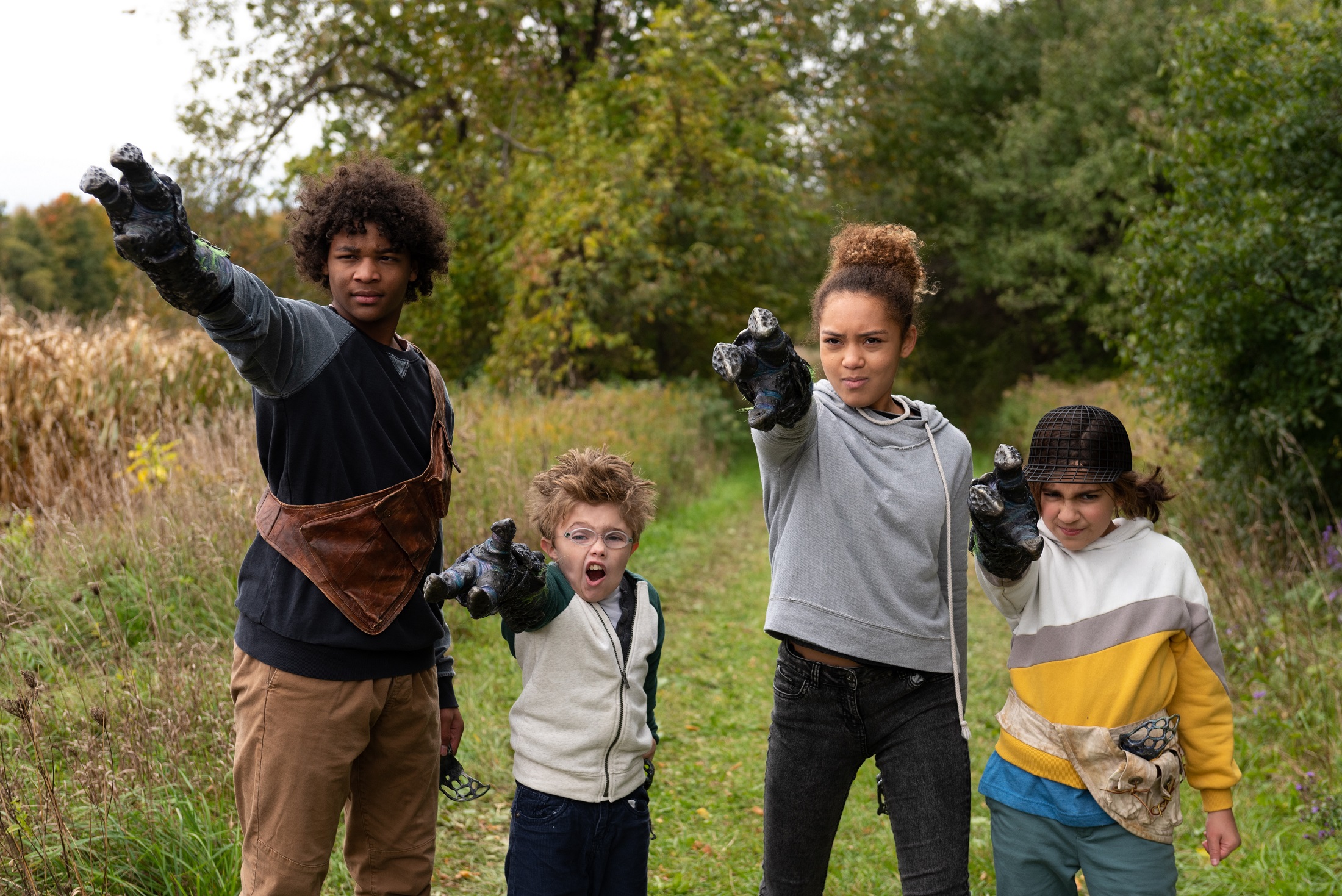 It's been a hot market for Canadian kids content across the globe as companies ink deals with streamers and broadcasters across multiple continents.
Sinking Ship Entertainment
Toronto's Sinking Ship Entertainment has expanded its content reach to Africa in a pan-territory deal with MultiChoice Group-owned SVOD Showmax. The South African-based company has acquired more than 80 hours of content, including Odd Squad, Annedroids and pre-K series Chirp. Showmax will also air Endlings (pictured) as part of its international premiere in September, now among 10 partners for the series' global launch. "Commercially-friendly educational kids' content continues to grow across the globe amid the ever-changing international landscape," says Mehmet Gunduz, manager of sales for CEEMA & LATAM at Sinking Ship. "We are thrilled to have Showmax as a new partner on the premiere of our most popular shows in Sub-Saharan Africa."
The prodco recently sold the second window rights of its original YouTube series Lockdown to Family Channel. The series was commissioned in April and shot via webcams and smartphones.
WildBrain
Halifax-based producer, distributor and broadcaster WildBrain has locked in a first set of international broadcast deals for season one of Malory Towers. On board to air the series are CBC Gem, BYUtv (U.S.), ABC (Australia), ZDF (Germany), YLE (Finland), SVT (Sweden), NRK (Norway), Toonix and HBO (Nordics & CEE) and Hot (Israel). Based on Enid Blyton's book series of the same name, the 13 x 30-minute live-action show is co-produced by WildBrain and U.K. prodco King Bert Productions as an official Canada-U.K. treaty production. It was first ordered by WildBrain's Family Channel and CBBC (U.K.) in July 2019, with WildBrain managing international distribution outside of the U.K.
Malory Towers stars 12-year-old Darrell Rivers, who attends an all-girls boarding school. It's adapted for television by Rachel Flowerday and Sasha Hails. Executive producers for WildBrain are Josh Scherba, Anne Loi and Michael Goldsmith, with Jo Sargent on board as EP for King Bert Productions. King Bert's Grainne McNamara and WildBrain's Angela Boudreault are also attached as producers, and the series is directed by Rebecca Rycroft and Bruce McDonald.
eOne
Entertainment One has signed its first Australian broadcast deal for CG-animated preschool series Ricky Zoom. Free-to-air network Nine launched the action-comedy on July 11. Set in a world of bikes, the 52 x 11-minute show launched last year, and has already been picked up by Nick Jr. for the U.S. and U.K., CCTV (China), Clan TV (Spain), Discovery Kids (LatAm) and Gulli (France). Corus Entertainment acquired the series for its Treehouse channel.
With files from Kidscreen