Cineplex cuts 130 positions
The exhibition company made the layoffs as it contends with ongoing theatre closures and the fallout of its failed takeover by U.K.'s Cineworld Group.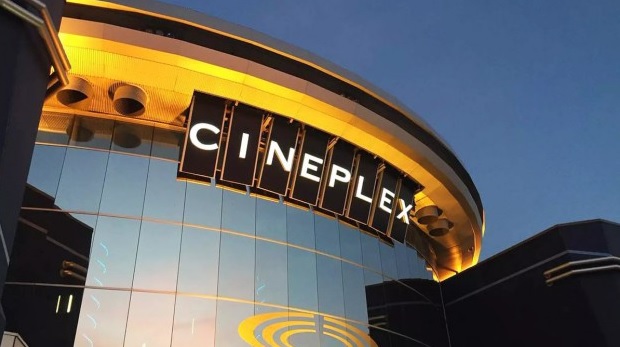 Cineplex has laid off more than 130 of its full-time workforce across Canada and the U.S. as it contends with ongoing theatre closures and the fallout of its failed takeover by U.K.'s Cineworld Group.
The eliminated positions include senior executive retirements and departures over the coming months, according to the Canadian cinema exhibitor.
"COVID-19 and termination of the Cineworld transaction have had a significant impact on our company. While we are confident our business will recover, in the short and medium-term we are focusing on a smaller number of projects and priorities supported by a sustainable financial model," said Cineplex spokesperson Sarah Van Lange in a statement.
The layoffs come as Cineplex looks to reopen a number of its 165 venues across Canada. Last month, it reopened six theatres in Alberta and earlier this month opened a further eight in British Columbia. However, in Ontario, where Cineplex operates 68 theatres, it has not reopened theatres as it continues to review the social-distancing measures required to make reopening feasible as part of the province's Stage 3.
News of the layoffs comes five weeks after Cineworld's proposed $2.8 billion purchase of Cineplex fell apart. After Cineworld called off the deal, Cineplex filed a lawsuit seeking more than $2.18 billion in damages, alleging that Cineworld's termination of the deal represents "nothing more than a case of buyer's remorse." For its part, Cineworld has vowed to "vigorously defend" the claims against it, countering that it believes the scope of the damages being pursued by Cineplex are larger than is appropriate within the context of the now-collapsed deal.
At the time of Cineworld deal, Cineplex employed around 13,000 individuals, 82% of which were hourly workers. About 6% of staff are represented by unions, primarily in Quebec.
"While we can't predict the future of the pandemic or the impact it will continue to have on our business in the months to come, we believe that we will come out of these times stronger. We are one of Canada's leading entertainment and media companies, and we are taking steps to stay that way," added Van Lange.
On June 30, Cineplex made its first financial filing since the onset of the pandemic in Canada, warning that uncertainties around the future "lend significant doubt about [its] ability to continue as a going concern." The company said it will explore additional financing options, including the sale of assets, as it looks to meet its debt obligation.