BRB Pictures wraps Christmas Forgiveness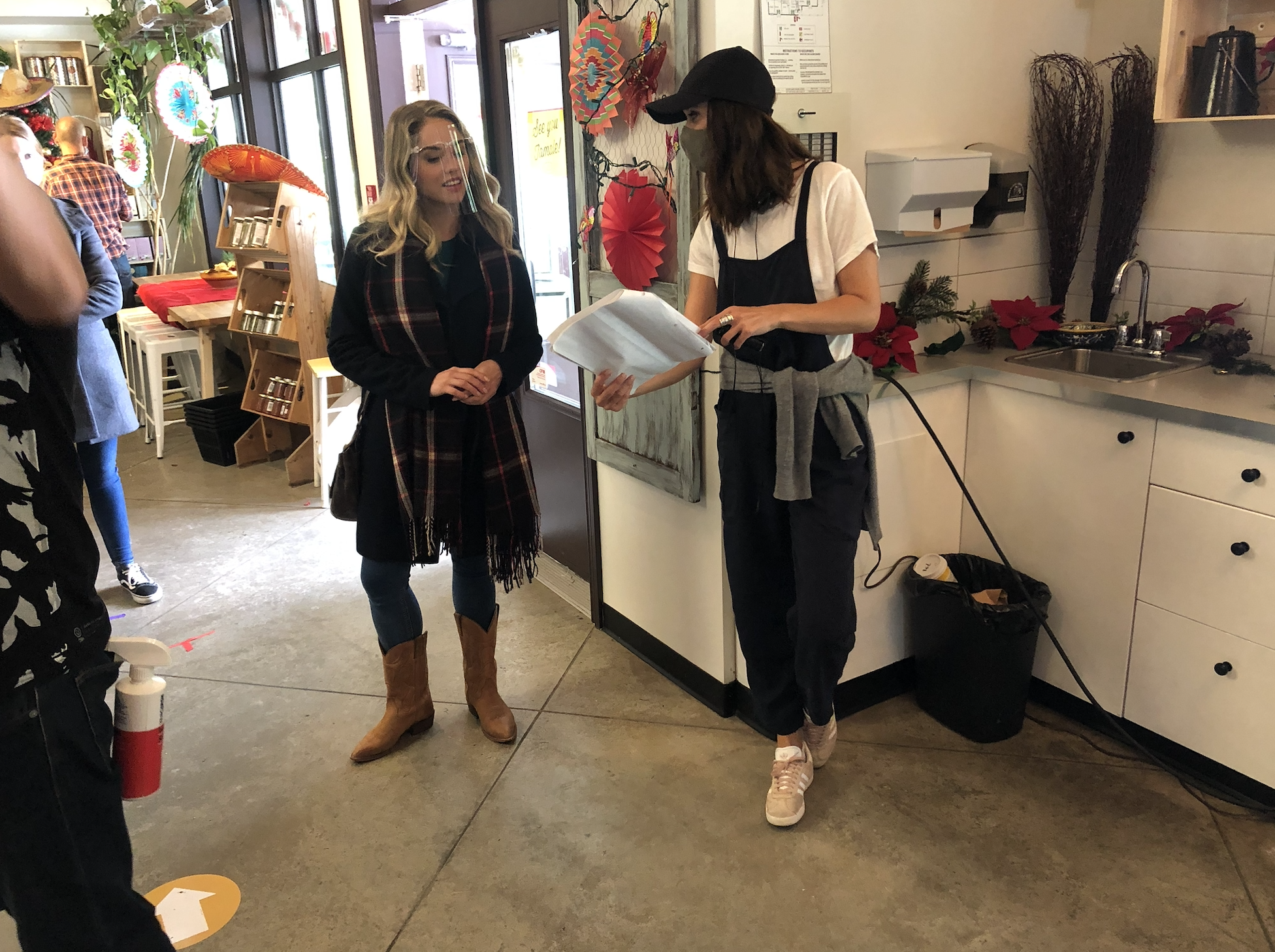 The production company's inaugural project sees former Gaumont exec Vanessa Shapiro's Nicely Entertainment handle worldwide distribution outside of Canada.
As film and TV production continues to pick up, Vancouver-based BRB Pictures has wrapped production on its inaugural project – Christmas Forgiveness.
Working closely with the province's unions, guilds as well as the film's cast and crew to create a safe work environment, production on the feature penned by Casie Tabanou and Ali Spuck (Back of the Net, Hearts of Winter) began during the week of June 22, according to a release.
"BRB Pictures has been working hard to adapt production to the new physical distancing realities, and we have implemented numerous protocols to mitigate the risk of contracting COVID-19 on set," said executive producer Jenni Baynham in a statement. "The efforts we've seen across B.C. have allowed our industry to reopen quickly, which we're extremely grateful for, and we continue to work diligently to ensure production moves forward with the cast and crew's safety as our utmost priority."
Directed by Lucie Guest (Love at First Flight), Christmas Forgiveness follows a single mother (played by 21 Thunder's Stephanie Bennett) who takes her two daughters to her estranged father's Texas ranch for the holidays. While dealing with learning to forgive her father, she ends up falling for the owner of a renowned local Mexican restaurant. The film also stars Lina Renna (Another Life), Emma Oliver (Snowpiercer) and Marco Grazzini (Kim's Convenience) and sees Jhod Cardinal's company Upstream Flix handle Canadian distribution on the title. Meanwhile, former Gaumont exec Vanessa Shapiro's Nicely Entertainment is responsible for worldwide distribution outside of Canada.
In addition to Baynham, BRB Pictures is headed by Chaya Ransen and Jason Bailey from Studio BRB, working with Vancouver's Sammie Astaneh and Principle Productions' Kristofer McNeeley. Founded this year, BRB is a sister company to Vancouver's Studio BRB.
Christmas Forgiveness isn't the only Christmas-related film to roll recently. On Saturday, Ontario Heritage, Sport, Tourism and Culture Minister Lisa MacLeod tweeted that she had been able to safely visit the set of Hallmark Channel Christmas film Christmas on Wheels the following day. As well, according to Ontario Creates recently updated In Production section, TV movie The Santa Squad from Champlain Media East started shooting in Hamilton last week.