Telefilm lays out corporate plan for 2020/23
The Partner of Choice road map identifies evolving its funding allocation approach and attracting additional funding and investment as two of the organization's four priorities.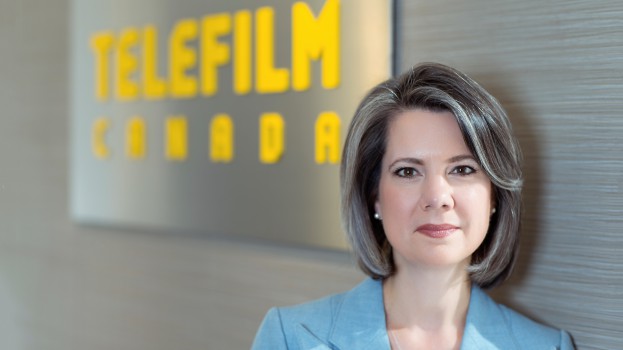 Following a tumultuous start to July, Telefilm Canada has set out its ambitious corporate plan – pledging to prioritize attracting additional investment and evolving its funding allocation approach for 2020 to 2023.
Titled Partner of Choice, the road map also prioritizes optimizing its operational capability and enhancing the value of the 'Canada' and 'Telefilm' brands. It was released yesterday (July 16).
"We will build on Canada's rich cultural history and reaffirm our relevance to our country's cultural sector," said executive director Christa Dickenson in her message included in the strategic plan. "We will act boldly and fairly in our pursuit of a balanced and representative portfolio and will sharpen our focus using the lens of greater inclusivity."
The plan comes at time when the organization has launched an investigation into allegations of misconduct made against one of its employees and said it did not collect data about how many Black, Indigenous and people of colour (BIPOC) filmmakers and production companies have received funding in the past five years and been granted about $500,000, above $1.2 million and $2.5 million in funding. This information was revealed in response to questions posed by both BIPOC TV & Film as well as the wider filmmaking community.
The 39-page corporate plan said as part of its revenue plan, the organization aimed to grow its Talent Fund revenues to ensure support for emerging creators, and to obtain additional funding for industry growth and support of corporate and governmental objectives, such as diversity and inclusion. In 2019/20, the fund brought in $2.29 million thanks to partnerships with new donors.
As well, expanding on evolving its funding approach, the organization said it wanted to modernize its Success Index, developing a clear definition of success, and to ensure its investment approach addresses historical systemic barriers based on the revised model.
Although the report said that these modernization goals were set to be designed and rolled out during fiscal 2021/22, with implementation expected for 2022/23,  Telefilm anticipates the schedule for these two changes may be pushed back – citing the COVID-19 pandemic and how these undertakings require pan-Canadian consultations with the industry.
In terms of its operational capacity, Telefilm's document also noted in its deliverables for fiscal 2020/21 that it would develop and set targets for operational capability indicators in line with the 2.0 version of the Success Index, promote a culture of diversity in an inclusive environment, set a framework for a remote working policy, and appoint a director of information technology. Jean Morin was named to the newly-created role in April 2020.
Finally, with regards to enhancing its brand value, Telefilm said it will do this through deliverables such as collaborating to promote the Canadian industry; promoting the diversity of Canada's talent, stories and industry to global partners; enhancing efforts to foster increased copro projects; and creating and continuing partnerships on key content platforms.
The Partner of Choice document also said the organization has redefined its senior management team as Telefilm's executive leadership team. The organization has also set up subcommittees to provide expertise on "specific topics having varying degrees of complexity" and launched an internal diversity steering committee in 2019/20. It should be noted in Telefilm's response to BIPOC TV & Film, the organization said it is in the process of creating at least one new role that will focus exclusively on diversity and inclusion. The report references those two words close to 50 times.
"These strategic priorities are augmented by a commitment to foster diversity and inclusion in order to provide a reflection of Canada," said Telefilm's industry advisory about the report, noting that the action plan for its commitment would be presented on Monday (July 20).
Elsewhere, Telefilm tweeted on Friday it would not participate in MIPCOM and MIPJunior. "Given the uncertainty of future events due to COVID-19, we wish to inform the industry that we will not take part in the on-site editions of MIPCOM & MIPJunior currently planned and will focus our efforts online. More details of our participation will be announced soon," it said.