Inspired Image taps new CSO to lead strategic Canadian expansion
The former Sim International exec joins the equipment rental and production services company to oversee its growth and diversification, including acquisitions.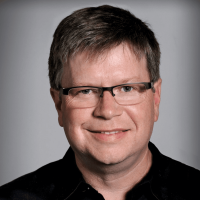 Toronto and Vancouver-based equipment rental and production service company Inspired Image has hired James Martin (pictured) as its chief strategy officer.
Based in Vancouver, Martin will oversee the expansion of the business and diversification of its services. His responsibilities include the development of new strategic partnerships for the company, increasing its product and services list and expanding its presence across Canada.
Martin most recently served as CSO at post-production company Sim International. While at Sim he helped expand the company to the U.S. and played a role in a number of key acquisitions.
Inspired Image aims to capitalize on the potential spike in demand for equipment and services, especially in British Columbia, where a number of U.S. series are already preparing to go to camera. The company counts Walt Disney Studios, HBO, Netflix, CTV, Lionsgate and Amazon Studios among its clients.
"Canada is looking very good right now with several shows already returning to production," said Inspired Image president and CEO Roger Williams, in a statement. "We believe there is a unique opportunity to grow the company, and Jim's role is to accomplish that through strategic partnerships, expansion and acquisition."