'A chance in a lifetime': Tonya Williams on diversifying Cancon
The Reelworld Film Festival founder discusses the launch of Access Reelworld and creating more space for racially diverse communities in the Canadian entertainment industry.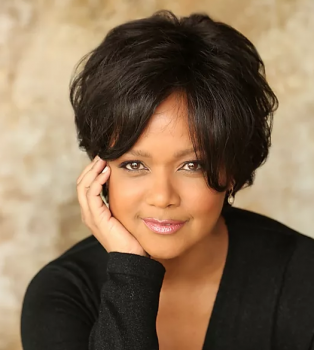 After launching last week, job database Access Reelworld is riding a wave of momentum that Reelworld Film Festival founder Tonya Williams hopes can change the Canadian film and television industry permanently.
The launch of Access Reelworld, which bills itself as "the most complete database of Black, Indigenous, Asian, South Asian, Middle Eastern, Latinx and all other racially diverse communities in the Canadian entertainment industry," has long been a goal held by Williams, who wanted to build a destination where individuals from diverse communities could post their professional profiles and connect with employers from across North America.
After securing funding from Telefilm, Ontario Creates and IATSE, work began on the platform last summer. It launched July 6 as part of a phased rollout that will see the platform being promoted – and, crucially, used by – a swathe of industry organizations that have pledged to diversify their hiring practices and the way funds are allocated. Organizations that are promoting the platform to their members include the Canadian Academy, WGC, DGC, CMPA, ACTRA's diversity group, Telefilm, Ontario Creates, CMF and IATSE.
In the nine days since the platform went live, around 250 professional profiles have been set up, across more than 75 categories of work.
According to Williams, who is also on the Content Advisory Board of the Banff World Media Festival, the database is meeting the need of both individuals from underrepresented groups and prospective employers that in many cases have struggled to know where to find talent from non-white communities.
"Producers I've spoken to are frustrated too, because they don't know where they can be looking for this talent," said Williams of her recent conversations with the production community.
Williams notes that Access Reelworld, and Reelworld more generally, does not use the term "BIPOC," as the organization feels the individuality of the struggles faced by specific groups can sometimes get lost.
"In reality each ethnicity is dealing with their own challenges and issues, and at the end of the day we can't solve any of our racism issues by bundling them together in a nice package word – we need to unpack that and give different support to communities that need that. It doesn't mean we never use the term, but it depends on who we are speaking with," she said, emphasizing that this is a preference for Reelworld and not a condemnation of individuals and organizations that do use the term.
Williams, who is based in L.A., said the platform is being targeted at U.S. producers too. "We want people in the U.S. who are going up to shoot in Canada to be able to find not just actors, directors and screenwriters – it's also the plethora of below-the-line jobs that don't always get a lot of representation."
Of course, Access Reelworld isn't the only database of its kind. BIPOC TV & Film is also planning to launch a platform of its own, HireBIPOC, based on an existing database, later this summer. The web is also designed to connect the screen-based industry with Black, Indigenous and Persons of Colour.
Williams welcomes and applauds the initiatives being undertaken by other organizations.
"I don't want anyone to look at our database or another database and feel there's a competition. I feel there's enough pitting of People of Colour against each, and it's never about that. My advice is go on all of them and up your chances of getting hired. Make sure you're supporting all of it."
The launch of Access Reelworld comes as the chorus of voices calling for change in the Canadian industry, and society more generally, reaches somewhat of a crescendo in the wake of the killing of George Floyd.
Yesterday (July 14), group of more than 50 Black Canadian professionals, including Williams, Jennifer Holness, Damon D'Oliveira, Joan Jenkinson, Floyd Kane, Maya Annik Bedward, Sudz Sutherland, Charles Officer and Clement Virgo co-signed a letter to Minister of Canadian Heritage Steven Guilbeault, calling for the domestic sector to embrace "transformative change" and remove "systemically racist barriers to access and achievement." As well, a group of around 50 Canadian independent producers and production companies pledged to help address systemic racism across the industry.
Of course, this has been Reelworld's focus for 20 years. And for Black Canadian creators in particular, Williams said the barriers to getting their stories funded have never been higher.
When programming the most recent edition of Reelworld Film Festival, Williams said the programming team were only able to find three Black features from hundreds of films. Two of them were produced with budgets under $35,000 due to lack of access to funding.
The growing calls for change have created cause for genuine optimism though, said Williams, who believes the changing narrative for Canadian Black, Indigenous and people of colour can spark enduring change in how Canadian content is funded and produced, and create more space for individuals from diverse backgrounds.
"This is a chance in a lifetime," said Williams.