On-set exclusive: Hudson & Rex returns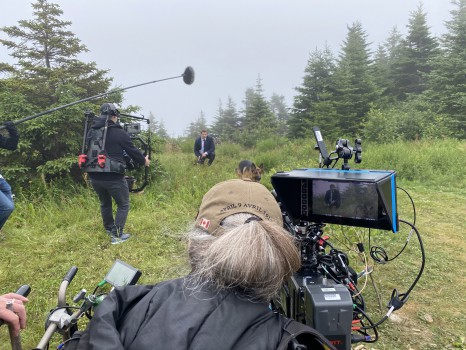 Shaftesbury and Pope Productions' Hudson & Rex (Citytv) gave the domestic industry a glimpse of its socially distanced future this week, becoming the first major Canadian scripted series to go into production since the onset of the COVID-19 pandemic.
While a number of domestic series are prepping for a return to production – including the likes of Wynonna Earp in Calgary – St John's, NL-shot Hudson & Rex appears to be the first out of the gate. That's due to a combination of factors: low COVID-19 cases in Newfoundland and Labrador (the province has just one active case, as of July 13); a robust set of protocols and safety guidelines; and the fact Shaftesbury had blanket insurance coverage on season three (meaning COVID-19 exclusions can't be added to insurance policies).
Here are a selection of exclusive images from the first day of filming.
Images courtesy of Pope Productions