HireBIPOC to launch as streamlined staffing resource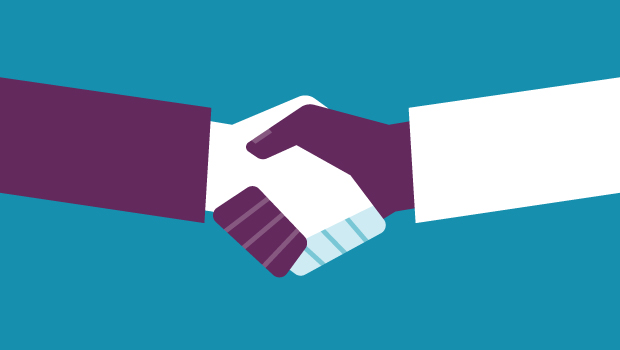 Bell Media president Randy Lennox and BIPOC TV & Film founder Nathalie Younglai discuss building an industry-wide resource for staffing domestic and service productions.
Bell Media and BIPOC TV & Film have unveiled the first initiative out of their Content Diversity Task Force with staffing resource HireBIPOC.
Available later this summer, the site will be a web portal designed by Bell Media's IT and digital teams to streamline the process in connecting the screen-based industry with Black, Indigenous and Persons of Colour (BIPOC).
The database is built on the work of Film in Colour, an initiative created by filmmaker Pavan Moondi in association with BIPOC TV & Film to help showcase the work of BIPOC industry members. Film in Colour currently has just under 300 profiles available, with the goal to add more profiles ahead of HireBIPOC's launch.
Moving forward, Film in Colour will continue to be a community hub, while HireBIPOC will serve as a direct route between employers and talent, and will feature approximately 20 different employable skill sets. "When [producers and production managers] are crewing up, those decisions happen so quickly," Nathalie Younglai, founder and CEO of BIPOC TV & Film, told Playback Daily. "We felt it would be good to have a distinct website that makes finding and hiring BIPOC talent and crew really easy."
HireBIPOC will also feature a supporter page, highlighting the production companies that have used the site to staff their projects.
Younglai and Bell Media president Lennox confirmed that there are no credits required to be added to the roster, as Younglai notes that many BIPOC industry workers gain experience with short films, which is often not considered a valid credit. "The minute we put any conditions in, it doesn't work," adds Lennox.
While Bell Media has committed to using the database to help staff their production teams, Lennox emphasizes that the website will be neutral ground for broadcasters and prodcos to use as a resource. "We're trying to build a really Switzerland approach," says Lennox. "It only works if there's engagement. If it's only Bell Media-greenlit shows, it doesn't fully scale."
He also highlighted that the goal for HireBIPOC extends beyond Canadian producers and broadcasters. "This is for Amazon if they are shooting in Toronto or Hulu if they're shooting in Edmonton," says Lennox.
The COVID-19 pandemic is a significant factor in the push to get HireBIPOC out as quickly as possible, according to Lennox. As U.S. studios flock to Hollywood North to restart production, the industry will have an opportunity to boost the diversity and availability of its talent nation-wide.
And HireBIPOC won't be the only resource available come launch – the Reelworld Film Festival unveiled its own database, titled Access Reelworld, on July 6, which features "Black, Indigenous, Asian, South Asian, Middle Eastern and Latinx" creatives in Canada, searchable by profession and region.
Outside of HireBIPOC, the Diverse Content Task Force has conducted internal work at Bell Media. Lennox and Younglai have held a weekly call series with BIPOC creatives in front of and behind the camera to listen to their personal experiences of racism in the industry. "These are not easy conversations," says Younglai, adding that it has been exciting to see the response from Lennox and the willingness to see change come from the top.
When asked on Bell Media's plans to increase diversity in its executive ranks, Lennox says the company "has every intention of evolving our management base," noting that is part of a long-term transformative plan that's built on the lessons learned from their internal calls. The company has also invited BIPOC industry members to listen in on calls to critique their conduct, as well as working with BIPOC TV & Film to recognize pre-existing talents within their team that have the potential to climb the ladder.
"We're trying to collect data and get a really honest sense of where things are at so that two years from now we can look back and say, 'yes, progress has been made," says Younglai. "Seeing some change at the exec level would be a huge change, not just for Bell Media, but for the entire Canadian media industry."
"You can't walk in on a Monday morning and say, 'I want X percentage of the executives here to look like this," says Lennox. "When the house is on fire, we've got to go learn why the house is on fire."