CRTC greenlights Corus' request for CPE flexibility
Corus' proposal, which was strongly opposed by a number of industry organizations last fall, was not granted in full, however.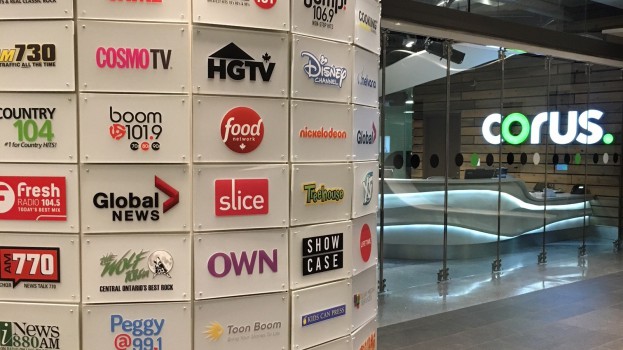 The CRTC has partially granted Corus Entertainment's request for additional flexibility on when it must meet its Canadian production expenditure (CPE) requirements.
In its original request, filed last October, Corus sought to have its condition of licence amended in two ways. Firstly, it asked the Commission to increase the annual maximum allowable level of "under-expenditure" from 5% to 10%. It also requested that the under-expenditure be "cumulative," meaning Corus would be able to under-spend in consecutive years as long as it made up the CPE shortfall before the end of the licence term, which is due to end Aug. 31, 2022.
The Commission granted the first part of that request, agreeing that Corus can underspend on its CPE requirements by up to 10% in any given year.
However, the CRTC denied the second part of Corus' request, meaning that if Corus under-spends on its CPE obligation in one year, it must make up that shortfall the following year.
When Corus made the initial filing in October, it said it was seeking flexibility because a "dramatic, unanticipated spike" in its CPE spending requirement in fiscal 2021 will put it in a "more vulnerable financial position in the coming years."
A number of industry groups including the CMPA, WGC, DGC, ACTRA, AQPM and On Screen Manitoba came out in strong opposition to the proposal. At the time, the CMPA said there was "no evidence" that Corus' financial situation merited additional regulatory flexibility, and expressed concern that, if the proposal was granted, there was a "real risk that these deferred expenditures may never be made."
Corus responded to critics of the proposal by saying: "Fundamentally, Corus seeks additional timing flexibility, nothing more. No spending reductions will result. No risk will be passed on. No agenda is at work."
While the proposal caused somewhat of a stir last fall, a great deal has changed across the domestic production industry since the onset of the COVID-19 pandemic – most notably the shutdown of the majority of the live-action production sector.
The CRTC said as much in its decision, noting that the public record for the application was completed prior to the pandemic's spread across Canada.
Thus far, the CRTC has not publicly provided clarity on CPE expectations for this year, though domestic broadcasters have said the Commission is allowing a great deal of flexibility as the roadmap to jumpstarting production – including big-picture issues such as production insurance – is being figured out.