SLAXX, For the Sake of Vicious set for Fantasia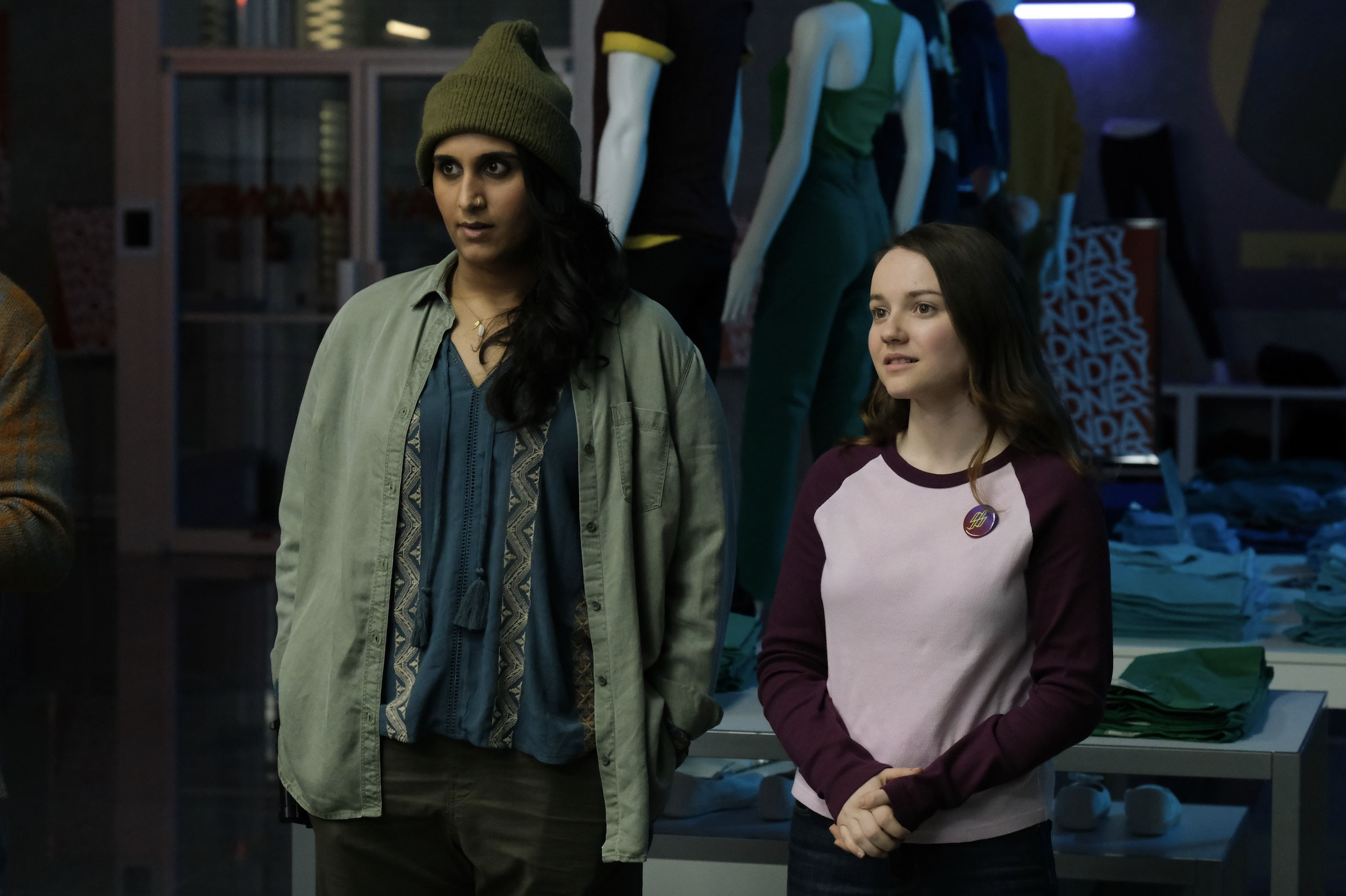 The Oak Room, Hail to the Deadites and Bleed With Me are also among the features selected for the virtual festival.
The Fantasia International Film Festival has added a raft of new Canadian programming to its 2020 lineup – tapping titles such as SLAXX, For the Sake of Vicious and The Oak Room to make their world premiere as part of its upcoming online edition.
Set to take place virtually from Aug. 20 to Sept. 2, the 24th edition of the Montreal festival will be accessible across Canada and consist of live screenings, workshops and panels. Fantasia's full lineup will officially be announced in early August.
Marking Montreal filmmaker Elza Kephart's third feature film, SLAXX (pictured) – penned by Kephart and Patricia Gomez Zlatar – follows a possessed pair of jeans that terrorize the staff at a trendy fashion boutique. Directed by Kephart, the horror-comedy is produced by EMAfilms' Anne-Marie Gélinas and Gomez Zlatar and sees Shaked Berenson serve as an executive producer. The project was previously selected for the Fantasia Frontières Co-Production Market as part of the Directed by a Woman pitch session.
Meanwhile, co-writers and directors Reese Eveneshen and Gabriel Carrer's For the Sake of Vicious follows a nurse who returns home after a long shift on Halloween night to find a maniac taking shelter in her home with a hostage. Produced by Avi Federgreen, the feature sees Marvin Waxman serve as an executive producer alongside Raven Banner Entertainment's James Fler, Michael Paszt and Andrew Hunt.
And The Oak Room, Black Fawn Films latest collaboration with Breakthrough Entertainment, is based on writer Peter Genoway's stage play of the same name. Directed by Black Fawn's Cody Calahan and penned by Genoway, the film sees Breaking Bad's RJ Mitte play a drifter who offers to settle an old debt with a bartender during a raging snowstorm. Executive producers include Breakthrough's Ira Levy, Michael McGuigan and Nat Abraham.
Other world debuts with Quebec roots include: Stéphan Beaudoin's dramatic-thriller Yankee; writer/director Steve Villeneuve's documentary Hail to the Deadites about Evil Dead fans; Alexandre Prieur-Grenier's 2011; Jeremy Rubier's Sayo; and writer/director Amelia Moses' debut feature Bleed With Me, which was previously selected for Telefilm Canada's Talent to Watch program in 2018. SLAXX, Yankee, Hail to the Deadites, 2011, Sayo and Bleed With Me will all be featured in Fantasia's Fantastiques week-ends du cinéma québécois section.
Canada/France/Belgium copro Savage State ("L'état sauvage") from writer/director David Perrault will also make its North American premiere at Fantasia. Set in 1863, the French western sees a family flee their Missouri home for Paris when the American Civil War breaks out. The title is an official selection for this year's International Film Festival Rotterdam (IFFR) and counts Metafilms' Sylvain Corbeil and Mille et une Productions' Farès Ladjimi as producers.
As well, over the course of four evenings, Fantasia will broadcast five short film programs for free. Quebec titles such as Jean-François Leblanc's Landgraves, Santiago Menghini's Regret, Sara Bourdeau's Roseline Like in the Movies will be a part of these sections – alongside the world premiere of Emmanuelle Lacombe's drama L'Âge d'or ("The Golden Age"). Additionally, one of the programs will be dedicated to short genre films from Indigenous filmmakers in partnership with Wapikoni Mobile – a Montreal-based non-profit that hosts screenings to raise awareness of Indigenous issues.
Sophomore features The Curse of Audrey Earnshaw from writer/director Thomas Robert Lee and Come True from director Anthony Scott Burns were also among Fantasia's previously announced selections. The Curse of Audrey Earnshaw is co-produced by George Mihalka (My Bloody Valentine), while Come True is produced by Mark Smith (In the Tall Grass), Nicholas Bechard (Holidays), Steve Hoban (Ginger Snaps) and Vincenzo Natali (Cube). Both films will make their world premieres at the festival.
Image of SLAXX courtesy of the Fantasia International Film Festival