Production demand swells in Vancouver as U.S. reopening plans falter
Consistently low COVID-19 numbers have paved the way for a late-summer production restart, as networks and studios begin to find workarounds to COVID-19 insurance issues.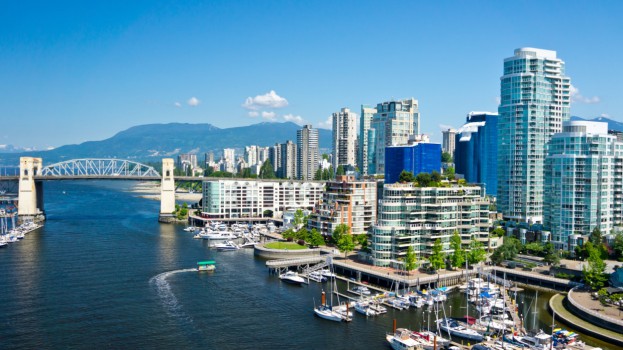 In recent years, the mixture of highly skilled crews, a weak Canadian dollar, competitive incentives and a shared timezone with L.A. has turned British Columbia into a production juggernaut globally.
But while these elements have combined to increase B.C.'s production volume to $3.4 billion in 2018/19, up from $1.62 billion in 2013/14, a new attribute has recently eclipsed all others in its importance to studios and networks: an exemplary handling of the COVID-19 pandemic.
B.C. has largely contained any widespread, sustained outbreaks of the virus since it swept across North America in March. The province has reported just over 3,000 cases in total, a stark contrast to U.S. production hubs such as L.A., which has seen its reopening plans undone by a new wave of COVID-19 outbreaks.
The volatility of the numbers in the U.S. have meant L.A.-based studios are clamouring to set up productions in Vancouver in the hopes of getting projects shot in the back half of 2020. And while producers in B.C. remain acutely aware that spikes in COVID-19 cases are a possibility, they are bullish that a safe return to production can take place in the coming months if the relatively low case numbers can be maintained.
A handful of productions have already resumed (Hallmark has returned to production on a pair of TV movies), while other, larger projects are also gearing up to return.
Among them is medical drama The Good Doctor (ABC Studios, Sony Pictures Television), which counts Brightlight Pictures president Shawn Williamson among its producers.
Williamson told Playback Daily a number of the show's L.A.-based cast are beginning to come out of the mandatory 14-day quarantine period for personnel coming in from the U.S. The show is in prep currently, with plans for cameras to start rolling again at some point within the next month.
It is and will continue to be a steep learning curve. "We're learning so much about COVID-19 and the safety plans as we go – we're constantly adjusting our safety protocols and testing procedures," said Williamson, adding that the province is indebted to the swift and decisive action of Provincial Health Officer Dr. Bonnie Henry.
While there has been much discussion around "depopulating" sets in order to reduce the risk of virus transmission, Williamson said he estimates the number of on-set crew will be reduced by around 10%.
Brightlight is also working on a number of other projects set to go to camera in the fall, including The Power (Amazon Studios) and The Mighty Ducks TV reboot (Disney+), each with their own specific safety plans. "I have about six inches of paper on my desk with different studio plans, safety protocols, testing procedures and privacy acts," noted Williamson.
Of course, the issue of COVID-19 insurance – or a lack thereof – remains the primary obstacle in the return to production. Since the initial shutdown in mid-March, insurers have added COVID-19 exclusions to their coverage, meaning production is a non-starter for many projects, due to the fact bank loans, interim financing and financing contracts are typically contingent on the presence of insurance.
In Canada, the CMPA has submitted an "industry-wide solution" that would see the federal government serve as a backstop for COVID-19 insurance claims. Thus far there have been no updates on the progress of that proposal, outside of Canadian Heritage Minister Steven Guilbeault saying his department is looking at the proposed $100-million backstop.
However, while insurance will continue to be an issue, stories of various productions restarting across the country are becoming commonplace. One explanation for this is that certain productions have fixed-term insurance (or blanket insurance covering the full cycle of production), meaning insurers were not able to add COVID-19 exclusions to the policies.
One example of this, though not filmed in B.C., is Shaftesbury-produced Hudson & Rex (Citytv), which has blanket insurance for its third season and goes to camera in St. John's, N.L. on July 12. Others, such as the Hallmark movies being shot in Vancouver, are in a similar situation.
With that said, the majority of productions don't have coverage for COVID-19-related shutdowns, forcing studios and networks to explore workarounds. Arthur Evrensel, founding partner of Michael, Evrensel & Pawar LLP and Lions Gate Entertainment board member, said negotiations are taking place in B.C. whereby networks (both American and Canadian) would agree to cover a pre-agreed amount for any potential production shutdowns caused by COVID-19.
"If the shutdown is for COVID-19, it looks like the networks and the studios are going to cover it, up to a dollar amount, and then anything above that the producer is going to have to cover," said Evrensel.
He adds that the mandatory 14-day quarantine has meant U.S. studios are increasingly looking to the B.C. talent pool in order to contain costs. "Anyone you bring in from the States, outside of an actor or director, you have to quarantine for 14 days, house for 14 days, feed for 14 days, so those costs really add up. That's not just a conversation, but an action item that's being contemplated and implemented," he said.
However, while B.C. is a more attractive shooting locale than ever due to its handling of the pandemic, that doesn't mean new productions can simply relocate there. Space and personnel are booking up fast. "I'm telling them they're a little late. And if you really are desperate and you want to get in, you're going to tick off a lot of people by hiring people away, including experienced production managers and line producers, who are literally all tied up, whether it's for new shows or shows that had a shutdown and are now coming back to complete [production]," said Evrensel.
Across B.C.'s entire crew base, things are starting to get busy again. Phil Klapwyk, business representative for IATSE Local 891, said around 75% of the roughly 8,000 members he represents are now signed on for upcoming gigs. He added that during its busiest periods, around 90% of Local 891′s members will be signed up, so there is still some availability.
And while the U.S. studios are eager to get back into production, Klapwyk said crews and studio execs are on the same page when it comes to safety. "I've not encountered a single exec, or someone from the studios, in an employer role, who's actually advocated for weaker protocols than what the workers have suggested."
"Vancouver is about to burst open again. I anticipate by end of summer we'll see a bunch of shows back up in production and shooting," added Klapwyk.
Image: Shutterstock