Deals: Sinking Ship, PNP
Dino Dana: The Movie goes international and PNP announces new acquisitions for its summer slate.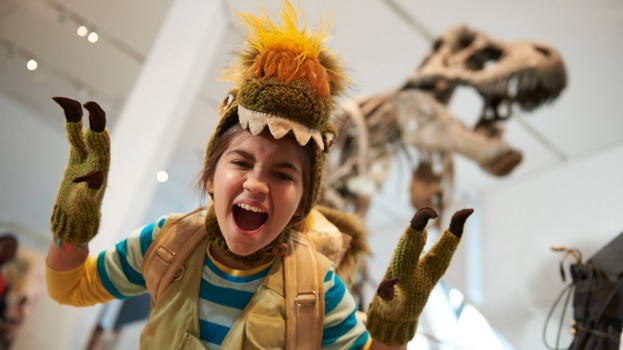 Sinking Ship Entertainment
Dino Dana: The Movie will roar its way to global audiences thanks to a number of deals by international sales agent Odin's Eye Entertainment. The Sinking Ship-produced feature has been picked up in Japan (New Select Co. Ltd), France (Factoris France), South Korea (Yejilim Entertainment) and the U.K. (Alarm Pictures). Dino Dana: The Movie recently became available for Canadian audiences thanks to a transactional release deal between Sinking Ship and Cineplex, with the film available to rent or buy via the Cineplex Store. The company is looking into a similar strategy for its U.S. release and has created a number of digital assets to provide museums in place of the planned museum screenings of the film. The U.S. and Canada film release, originally set for March 21, was delayed due to the COVID-19 pandemic.
Pacific Northwest Pictures
Pacific Northwest Pictures has picked up three new titles for its summer and fall slates. Acquisitions for summer include James D'Arcy's U.K./Italy copro Made in Italy, which stars Liam Neeson as a father who goes to Tuscany with his estranged son to sell his late wife's villa, and Kris Rey's U.S. title I Used to Go Here, starring Gillian Jacobs as novelist who returns to her alma mater and gets caught up in the lives of her old professor and a group of undergrads. Both titles are set for VOD release on Aug. 7. The third acquisition is U.K./U.S. copro Mogul Mowgli, directed and co-written by Bassam Tariq, stars Riz Ahmed – who also co-wrote and produced – as a British-Pakistani rapper who is diagnosed with an autoimmune disorder before heading on a world tour. The film will be released at a later date following the fall festival circuit.
Previously announced acquisitions set for release include the Sudbury-shot feature Girl, directed by Chad Faust and starring Bella Thorne, which will also be released after the fall festival circuit, and the Doug Dearth-directed sports film Odd Man Rush, set to premiere on VOD on Sept. 1.