R.T. Thorne named chair of DGC BIPOC Members Committee
The Utopia Falls creator will lay out his vision for how the committee aims to engage BIPOC members in the coming days, according to DGC president Tim Southam.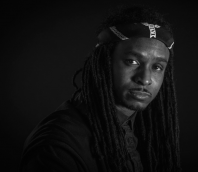 The Directors Guild of Canada (DGC) has named Utopia Falls creator, executive producer, director and writer R.T. Thorne chair of its newly formed BIPOC Members Committee.
In a statement issued yesterday (July 8) unveiling Thorne's appointment, DGC president Tim Southam said the announcement was an important step for the DGC in rising to meet renewed calls for fairness and equality in the film and TV industry, noting that it will not be the last.
"R.T. will lay out his vision for how this committee intends to reach out and engage BIPOC members in the coming days," said Southam. "As he does, know that your guild stands shoulder-to-shoulder with him and in solidarity with Black, Indigenous and people of colour in the fight for a society free of systemic racism and hate."
A DGC spokesperson told Playback Daily that Thorne will be leading an engagement process that includes a survey and town hall for BIPOC members before a full committee is appointed.
Previously, in Southam's A Message on Diversity, Inclusion & Protests Against Anti-Black Racism post on the DGC's website last month, the president said the organization had received feedback from its members asking for its informal consultative process with members of all backgrounds to be bolstered by the creation of a committee or committees composed of BIPOC members, noting that the DGC would act shortly on this advice.
"Change is a great thing," said Thorne, whose directing credits include Find Me in Paris, Blindspot and Backstage. "It means growth, refinement, progress, so I'm looking forward to working alongside a dedicated group of like-minded DGC members to fight systemic racism and help create much needed change in our industry."
Photo of R.T. Thorne courtesy of Kalen Hayman