In brief: Steven DeNure takes on strategic role at Aux Mode
Plus: The producers behind The Body Remembers When the World Broke Open launch a grant program, and incubator programs name winning projects.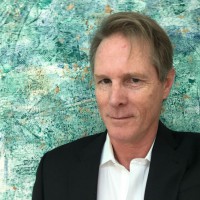 Steven DeNure joins Aux Mode as strategic advisor
Digital rights management company Aux Mode has hired industry veteran Steven DeNure as a strategic advisor. Denure is best known as the former WildBrain (previously DHX Media) president and COO, and currently serves on the boards of the Canadian Film Centre and Dark Slope Studios. He will work with the Toronto-based company to help expand its network with new financial investors and future content partnerships. Aux Mode specializes in IP rights on YouTube with a proprietary reporting platform to help channels monetize their content.
Media Ranch names second HorsePower winner, strikes deal with South Korean incubator
Dating format Heartbreak Hotel is the winner of Media Ranch's format incubator initiative HorsePower. Creator Isabelle Laperrière will have funding from Quebecor Content to further develop Heartbreak Hotel for broadcast, with Media Ranch managing production and global distribution. The format was selected from eight finalists and more than 80 total applicants for the second edition of the incubator. The remaining seven finalists may also be developed.
Media Ranch has also signed a multi-year co-venture with South Korea's FormatEast incubator to co-develop and distribute projects that emerge from the initiatives, with FormatEast distributing within Asia and Media Ranch for the rest of the world. Among the projects under the first-look deal is Family Tripped, the first winning format from HorsePower. FormatEast is a subsidiary of South Korean broadcaster SBS, which airs the long-running format hit Running Man.
Experimental Forest Films launches grant program for Black filmmakers
Vancouver-based prodco Experimental Forest Films, co-founded by Kathleen Hepburn and Tyler Hagan, has launched The New Works grant for Black filmmakers in British Columbia. The peer adjudicated grant offers $2,000 to eligible applicants in need of financial assistance for a project in any stage of development or production and in any audiovisual format, including short or feature-length scripted and unscripted films, interactive media or animation. The grant is "meant to support artist fees while you work on your project," but there are no requirements for how the funds are used. The deadline for applications is Aug. 15 and previous works or credits are required to submit. New Works is part of the company's Forest for the Trees community initiative that aids underrepresented filmmakers through grants and mentorship.
NSI Totally Television picks two finalists for 2020
The National Screen Institute has advanced two series concepts to the second phase of its NSI Totally Television program. Dwayne Has Issues, from producers Eva Thomas and Darren Anthony, and Lupita, from Eva Colmers and Gordie Lucius, will take part in a virtual three-day intensive boot camp ahead of participating in Content London in late 2020. They will also receive support from industry mentors as part of the second phase of training. The program has seen multiple projects go into development, with six going on to production. One of last year's finalist projects, Ethics 101, has picked up a development deal since finishing the program.
WIFT-AT names new board members
Women in Film and Television – Atlantic has added Pamela Callow, Renee Laprise and Tara Taylor as members of its board. Callow is the bestselling author of the Kate Lange book series, which was optioned for a TV series. She has penned the pilot script for the optioned series and is in development on other television projects, as well as working as a story consultant. Laprise is the executive director of FilmPEI and has worked in the industry since 1999, starting as an animation editor before moving into live-action. Taylor co-founded the Emerging Lens Film Festival and serves as festival director, with experience in film and theatre. She is also vice-chair and leader of the diversity and inclusive committee at the Pink Performing Arts Society, and a board member of Screen Nova Scotia, Centre for Art Tapes and Bus Stop Theatre.