Heritage unveils $27.8M in Phase 2 funds for audiovisual sector
The additional emergency funds will be distributed by Telefilm and the Canada Media Fund, with details on allocation to be announced "as soon as possible."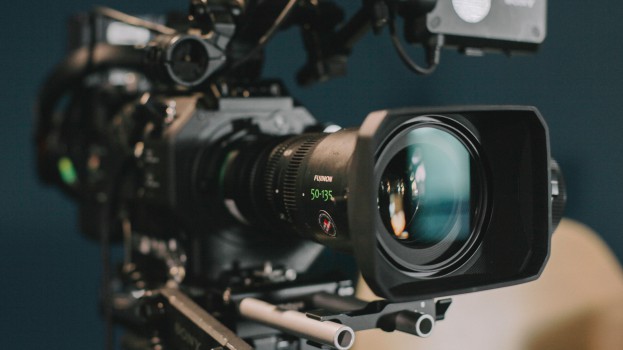 Canada's film, TV and digital media sector will receive more than $27 million in financial aid under Phase 2 of Canadian Heritage's COVID-19 Emergency Support Fund.
The second phase of the $500-million fund provided by the federal government targets organizations that do not receive funding from Canadian Heritage, the Canada Council for the Arts, Telefilm Canada or the Canada Media Fund (CMF). Phase 1 was announced in early May, where $88.8 million was provided to CMF and $27 million to Telefilm to distribute to the audiovisual sector.
"In working with the industry's feedback, this final phase provides greater access to support for organizations that may not normally receive funding, and organizations that represent a broader diversity of communities," said Canadian Heritage Minister Steven Guilbeault, in a statement. "Most importantly, this fund will help to maintain jobs and support business continuity for organizations that have been so greatly impacted by the COVID-19 pandemic."
As part of Phase 2, a total of $52.1 million has been allocated to organizations that fell through the gaps in Phase 1, with $27.8 million dedicated to the audiovisual and digital media sector. Telefilm and the CMF will continue to distribute funds.
Of the $27.8 million, $12 million will be distributed through CMF and Telefilm for "audiovisual producers making Canadian content that did not receive funding in Phase 1″; $10 million for interactive digital media companies (via CMF); $1.75 million for "movie theatres that show Canadian films" (via Telefilm); $1.74 million for Indigenous radio and TV broadcasters that are recipients of the Northern Aboriginal Broadcasting Program; $1 million to "audiovisual training and development partners" (via Telefilm); $1 million to "independent groups producing access programming for community television" via a "partner organization"; and $345,000 will go directly to French-language specialty channel TV5.
An additional $2.5 million has also been allocated to producers of content not in English or French, which will be distributed through CMF.
Details on how the funds will be distributed will be announced "as soon as possible," according to a joint statement from Telefilm and CMF.
"The screen-based industry is a complex ecosystem made up of many people working in hundreds of thousands of different and important jobs, and each of them plays a key role in the success of Canada's film, broadcast, and interactive digital media sectors," said Valerie Creighton, president and CEO of CMF. "The federal government's Phase 2 emergency relief fund means that we can support more of our talented creators and producers to weather the pandemic and continue the vital work our audiovisual industry needs to remain a vibrant and international powerhouse."
The CMF previously announced that $13.3 million, or roughly 15%, of its emergency funds will be allocated to underrepresented groups, while Telefilm has also pledged 15% of its funds to clients who identify as BIPOC, LGBTQ2+, women, within a language minority community, or who have a disability.
Image: Unsplash