Bron launches digital division
The new virtual production and service company has named industry veteran Jason Chen as its head of digital and unveiled its first project.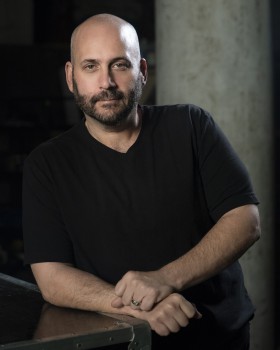 Bron Media Corp. has unveiled its latest venture, Bron Digital, a new state-of-the-art virtual production and service company that aims to develop and produce long-form animation for film, TV series and short-form content.
Blending Bron's CGI animation experience on projects such as The Willoughbys with Epic Games' Unreal Engine technology, the new division aims to transform digital content creation workflows and produce high-quality content with faster turnarounds, according to a press release.
"We needed to shift," said Bron CEO Aaron L. Gilbert (pictured right) in a statement. "The company directed much of its creative and production teams towards the creation and now launch of this new division. Animation has been the only area of Bron capable of being in production during this pandemic as our production team is set up remotely. We feel fortunate to be working through the logistics of scaling this area of our company during these difficult times."
Bron Digital is based between Vancouver and L.A., with the majority of its team working remotely, a spokesperson for Bron confirmed to Playback Daily. The division also features remote team-members in other parts of the world and a virtual art department in New Zealand. In terms of how many people are employed or will be hired by Bron Digital, a spokesperson noted that the company is "scaling globally."
In addition to the introduction of this new branch, industry veteran Jason Chen has been appointed as head of digital. Stationed in L.A., his credits include titles such as Avatar, Jojo Rabbit, Bumblebee and Those Who Wish Me Dead, the latter of which Bron is involved with.
"Current advances in virtual production based remote workflows and real-time cinematic game engines allow Bron's productions to be untethered from traditional physical studio spaces. It allows for our geographically distributed creative teams to collaborate within a purely virtual multi-user experience," added Chen.
Bron Digital is also currently underway on its first project, animated TV series Fables created by Kevin Turen. Written by Kyra Noonan and directed by Azazel Jacobs, the eight-part series is a retelling of centuries-old stories with a modern twist to engage young audiences.
Turen and Gilbert serve as an executive producers alongside Bron's Chen, chief strategy officer Ashley Levinson and co-founder and president Brenda Gilbert. Creative Wealth Media's Jason Cloth is an associate producer on the project. A spokesperson confirmed that Fables has not yet gone out to market. Supported by Creative Wealth Media, three original premium animated series and digital productions are also slated to begin production with Bron Digital over the summer, according to a release.
Prior to Bron Digital, Bron launched Bron Ventures in 2018, a branch focused on making equity investments in production companies in the film and TV space. Bron's other divisions include Bron Studios, Bron Animation, Bron Creative and Bron Releasing.