Bell Media hires GM, programming and strategies acquisition
Joining the Quebec team later this month, Lucie Quenneville will report to VP, French-language content development and programming Suzane Landry.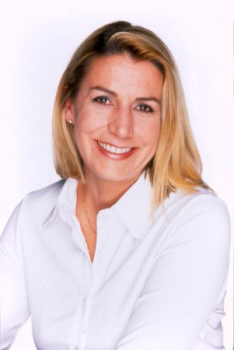 Lucie Quenneville, former senior manager at CBC/Radio-Canada, will join Bell Media in Quebec as its general manager, programming and strategies acquisition.
Taking on the post as of July 20, the seasoned executive will be responsible for V's programming and acquisition strategies, Bell's French-language specialty channels and for French-language programming on bilingual streaming service Crave.
Quenneville – who worked for V from 2006 to 2012 as managing director, director general of development and acquisitions and VP, programming and acquisitions for V television – will report to Suzane Landry, VP, French-language content development and programming.
"Highly respected in the television community, we welcome Lucie's industry expertise," said Landry in a statement. "Her extensive experience will be a tremendous asset for Bell Media, as we continue to bolster our French-language content teams to bring Québecers content that stands out on all our platforms."
Most recently, Quenneville served as senior manager, youth acquisitions and content monitoring at CBC/Radio-Canada. In addition to her time with V and CBC/Radio-Canada, her resume includes working as director, strategic watch and content research at Québecor Media.
In May, when Bell completed its acquisition of V and AVOD Noovo.ca, the company reorganized its original French-language teams under Bell Media's Landry and appointed Mélanie Bhérer as general manager, variety, lifestyle and documentary; Sophie Parizeau as general manager, fiction and digital content; and V executive Brigitte Vincent as general manager, programming strategies, acquisitions and commercialization.