Shaftesbury brings its latest branded content to Crave for Pride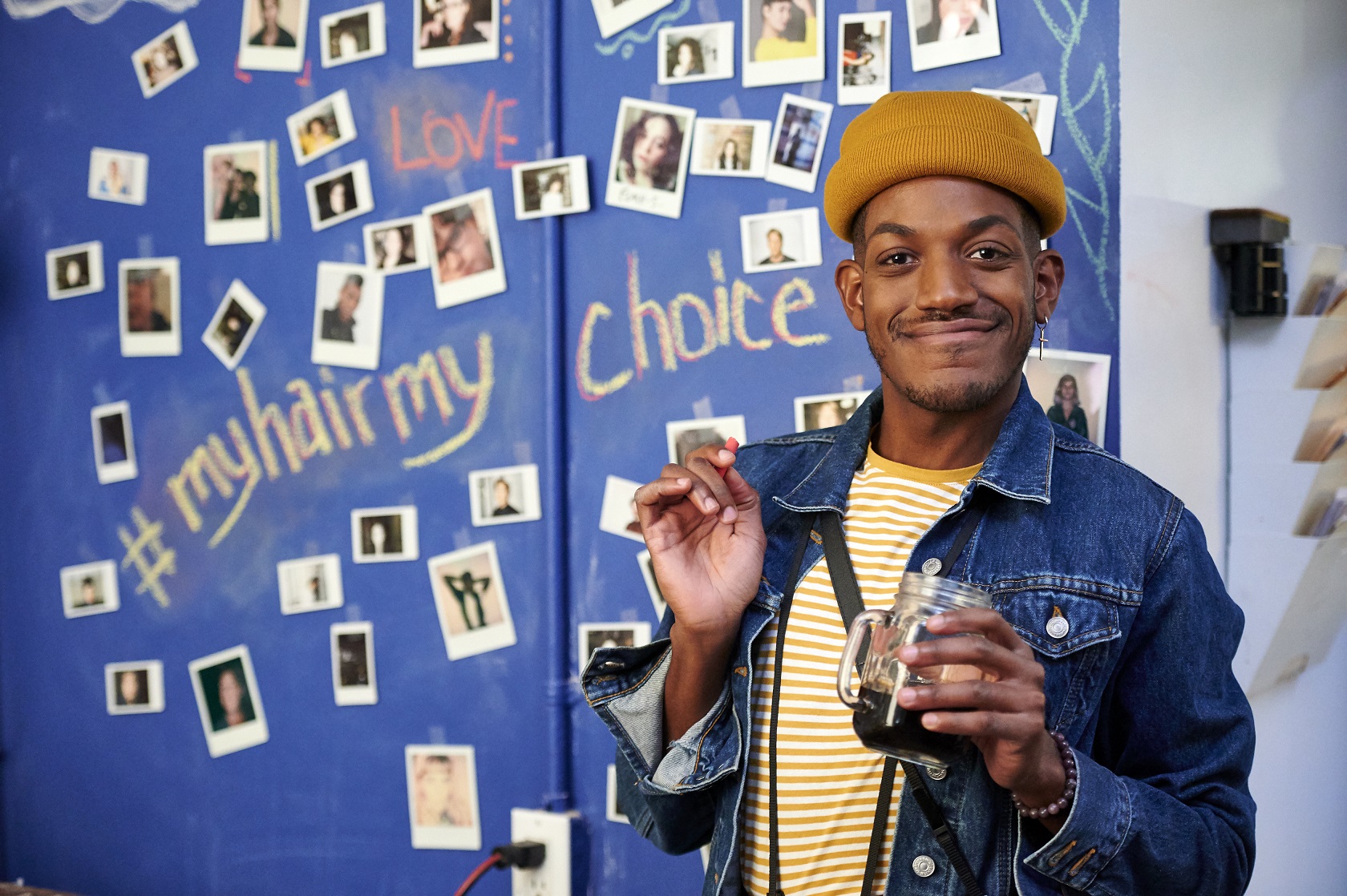 SVP, branded entertainment Kaaren Whitney-Vernon shares how their track record with authentic LGBTQ representation made them an attractive partner to Dove.
Shaftesbury has partnered with Dove to launch its latest branded series, The D Cut, on Bell Media's Crave.
Produced by Shaftesbury and Unilever Entertainment, the six-part series is set in a LGBTQ-inclusive hair salon in Toronto that is on the brink of closing down, and is based on a true story from a salon in Montreal. It premiered on Crave on June 26, just in time to close Pride month, before it will land on Shaftesbury's YouTube channel KindaTV on July 25.
Kaaren Whitney-Vernon, SVP, branded entertainment at Shaftesbury, told Playback Daily their track record with queer content such as Carmilla was a draw for Unilever and the Dove brand. "There was a trust there that we understood the community and knew how to speak to the community," she says.
The partnership began when Whitney-Vernon met with Kelly Mullen, the global head of Unilever Entertainment, who wanted to bring Shaftesbury in to pitch the concept of an LGBTQ-positive series on a hair salon to Dove.
Piyush Jain, global VP of Dove Care, says Shaftesbury was a "natural choice" for the brand, which has looked to premium branded campaigns over the last few years to "diversify our marketing mix" to better engage with audiences. The brand more recently launched the Bryce Dallas Howard-directed documentary Dads, which had its world premiere at last year's Toronto International Film Festival, on Apple TV+.
The D Cut is produced by Davin Lengyel, a creative producer with Shaftesbury, who has worked on webseries such as V Morgan is Dead and the kids-targeted The Solutioneers. Executive producers on the series are Shaftesbury's Whitney-Vernon, Christina Jennings and Scott Garvie, alongside Unilever's Mullen and Giles Morrison.
Building on Shaftesbury's track record with the community meant there was a need for authentic representation. Lengyel recruited Toronto playwright Audrey Dwyer – a member of the queer community herself – to pen the script, bringing on Wendy Litner, who wrote and executive produced How to Buy a Baby, to co-write. That's My DJ creator D.W. Waterson served as director. The cast is also entirely composed of members from the LGBTQ community, including cameos from YouTube influencers such as Elle Mills and Alayna Joy, who help to cross-promote the series.
The D Cut was originally meant to have its world premiere at Toronto's Inside Out festival, but had to change plans in light of the COVID-19 pandemic and speed up the release to meet Pride month. While filming had wrapped before the shutdowns began, the team had to find creative solutions to complete post-production, including having actors record ADR in their closets, with a voice director helping via Zoom.
Premiering a series on Crave marks a departure from Shaftesbury's usual digital distribution on YouTube, but Whitney-Vernon says The D Cut's potential for global appeal called for a premium platform. Crave became a standout choice based on the wide range of Bell Media properties available for marketing the series as well the chance to add The D Cut to its LGBTQ collection, created last year in partnership with Inside Out.
Whitney-Vernon says they'll be working with distribution partners on their branded content in the future, noting that the pandemic has added a distinct challenge due to insurance issues and health and safety concerns. They're currently looking at animation for its next branded series, and are working with writers to come up with concepts that will keep actors physically distant on set as much as possible.
Whitney-Vernon also sees branded content as an option to off-set increased production costs, referring to the origins of soap operas, which earned the name because they were sponsored by soapmaker Procter & Gamble. "That model that started in the 50s and 60s can still play a role now for brands to make great content that we seek out on television," she says.