Lighthouse Pictures taps Trevor McWhinney as VP of production
The veteran producer known for reality series Gotta Grudge? will oversee production on all film and TV projects from the prodco.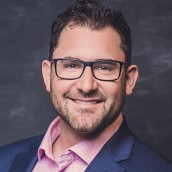 Lighthouse Pictures has tapped veteran producer Trevor McWhinney as its VP of production.
In his new role, McWhinney, who officially joined the team on July 1, is responsible for supervising the planning, coordination and execution of the B.C. company's film and TV production. He reports to Lighthouse CEO Jamie Goehring and partner Shawn Williamson, who also serves as chairman of Vancouver prodco Brightlight Pictures.
"We've produced countless films with Trevor over the years, so we're thrilled to have him join us in this new position," said Goehring in a statement.
With over 20 years of experience under his belt, McWhinney is known for creating and producing Gotta Grudge?, a reality series he pitched that earned a deal on Dragon's Den. He has also worked with Lighthouse since its inception, producing dozens of films for Hallmark and Lifetime with the company. Some of his credits with Lighthouse include The Show, Operation Christmas and a number of film instalments in the Aurora Teagarden Mysteries series.
"Trevor already feels like family, so it is a natural fit to have him come on board in this new role," Williamson added. "As we gear up to start production again here in B.C., he is the best person to oversee the process."