In brief: VIFF builds digital platform for its 39th edition
Plus: The ISO partners with Sundance, Breakthroughs names its short film winners and the Canada Council for the Arts has given $250,000 in emergency funds for Indigenous artists.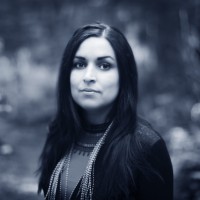 VIFF builds a virtual platform for its 2020 festival
The Vancouver International Film Festival (VIFF) will go digital for its 39th edition, set to run from Sept. 24 to Oct. 7 with its own streaming platform VIFF Connect. Now in development with CineSend, the platform will host the B.C.-based festival's program of more than 100 films, which will be available province-wide. It will also host conferences such as Totally Indie Day and VIFF AMP, Creator Labs and the VIFF Catalyst mentorship program. The move to digital aims to bring in more community engagement with the festival by extending its reach potential, according to Curtis Woloschuk, VIFF's associate director of programming, in a statement. VIFF's 2020 programming will be announced starting in early August.
ISO brings Canadian fellows to Sundance
The Indigenous Screen Office (ISO) has partnered with Sundance Institute to bring a Canadian Fellow to its annual Native Filmmakers Lab. Amanda Strong (pictured) was chosen to take part in the 2020 lab, which has been reworked as a virtual offering on the Sundance Co//ab platform and runs from June 29 to July 10. Strong has experience in several animation forms, such as stop-motion, 2D, 3D and virtual reality, and has worked on gallery and museum installations in addition to published books. The program will help artists work on their short film scripts with the help of mentors and is led by Sundance's Indigenous program director N. Bird Runningwater. Fellows also receive a year-long continuum of support.
"We look forward to building on this partnership with the Sundance Institute and Bird Runningwater, who has been at the forefront of fostering independent voices in the Indigenous film industry for over 20 years," said ISO managing director Kerry Swanson, in a statement. "This is an incredible opportunity for skills building and mentorship in a uniquely Indigenous context."
Wash Day wins two prizes at Breakthroughs
Kourtney Jackson's short documentary Wash Day has won the Audience Award and the Best Canadian Film prize from the 9th annual Breakthroughs Film Festival. The festival programs short-form work by emerging women and non-binary filmmakers. Jackson's short features three Black women discussing their sense of self and public perceptions of blackness. Gerry Ottawa and Jos Onimskiw Ottawa Dubé's short doc Pitoc E Icinakosian, which shows Ottawa's support from her family in her transition, earned an honourable mention. Icelandic director Anna Karín Lárusdóttir's short narrative XY, about an intersex teenager, picked up the Jury Award.
Emergency fund launched for Indigenous artists
An emergency fund for First Nations, Inuit and Métis artists and cultural workers has been launched to help communities impacted by the COVID-19 pandemic. The fund, titled Community Cares: Emergency Response Fund for First Nations, Inuit and Métis Individuals Working in the Arts, was launched by the Canada Council for the Arts, the Indigenous Screen Office (ISO), the Aboriginal Curatorial Collective, Indigenous Performing Arts Alliance and the Inuit Art Foundation. The Canada Council for the Arts provided $250,000 in financial support.
Applicants can apply for $1,000 in financial support through either the ISO, the Indigenous Performing Arts Alliance or the Inuit Art Foundation via online or by phone, and will be distributed by the Aboriginal Curatorial Collective.