Heritage to explore gender equity, inclusion mandates for tax credits
Minister of Canadian Heritage Steven Guilbeault said he will work to introduce new policies and eligibility requirements for access to federal tax credits.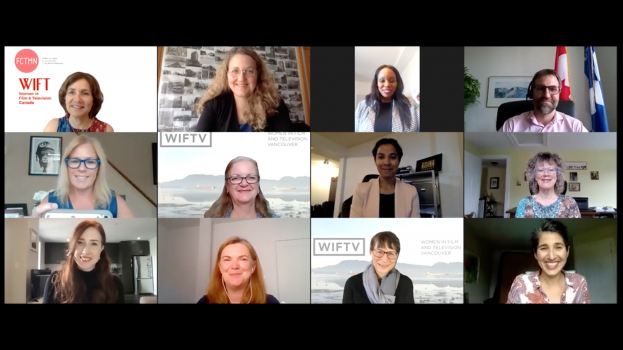 The Department of Canadian Heritage has confirmed that it is exploring a proposal that would see gender equity and inclusion requirements engrained within federal tax credits for film and television.
Currently, the tax credit regimes for both the Canadian Film or Video Production Tax Credit (CPTC) and Production Services Tax Credit (PSTC) do not have any mandates, policies or eligibility requirements relating to the support of underrepresented individuals across the domestic screen sector.
Minister of Canadian Heritage Steven Guilbeault confirmed the idea is being examined during a virtual live chat with Women In Film & Television Canada (WIFT).
"When I read the notes last night to prepare for this, I didn't know that [this was not already part of the tax credit regime]. This is going to change," said Guilbeault.
"I can't tell you it's going to happen tomorrow morning, but we will work on this tax credit as we have done and are doing for other government programs, and other forms of subsidies," he added.
Across the country, Canada's federal tax credit program administers rebates upwards of $800 million each year.
"The labour-based tax credit system currently perpetuates systemic discrimination in the hiring practices of our screen-based industries and needs to be addressed. Such practices prevent the industry from drawing upon the full range of talent available from within the Canadian workforce," said WIFT in a statement.
"We look forward to working with the Minister of Canadian Heritage and the Minister of Finance, together with interested parties, to bring together equity, inclusion of racialized and marginalized workers, and Indigenous equity into this 'last pillar,' and across our industry and workforce," added WIFT, which is a coalition of WIFT Atlantic, FCTMN Montreal, WIFT Toronto, WIFT Alberta and WIFT Vancouver, in addition to Women in View.
Elsewhere during the virtual call, Guilbeault said the government will shortly be rolling out details regarding phase two of the $500-million cash injection for the arts, culture and sports sectors. In May, CMF and Telefilm (which are administering $88.8 million and $27 million, respectively) started accepting funding applications and doling out funds. However, while the funds have been welcomed by the domestic production community, some companies, particularly those in the factual, kids and digital spaces, have flagged that they are falling through the cracks of the funding program. The government has vowed to try to address this issue when phase two of the program gets underway.